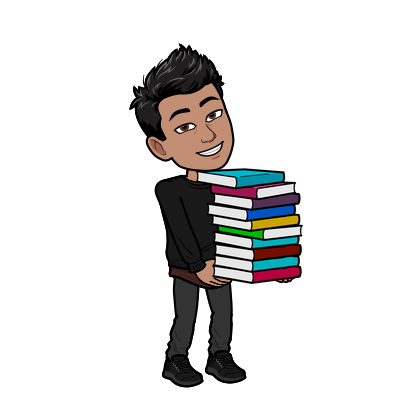 Parth Mishra--Known as Paul to some people (Inside joke)-- is a sophomore going through his first year on the AV Journalism team. He spent most of his life in India, living and breathing the spices and culture of the proud nation. After his dad was called to the United Kingdom for a rather important project, the Mishra family moved to the UK, where Parth got his first taste of a foreign culture. After a couple of months, the project was deemed a failure and his father was called to the USA, so they had to move again. After travelling throughout the US, the Mishra family finally settled in Pleasanton, California.
This constant traveling has turned Parth into someone who can easily adapt to change, whether it's physical or abstract. In his spare time, he enjoys reading, drawing, and writing. He wrote unique stories made up by his friends, and earned quite a reputation among his friends as someone who can be trusted to turn their wildest imaginations into readable words. Parth also enjoys anime immensely, and is working on drawing anime-like characters and backgrounds. When he's got NOTHING to do, he ponders upon life and how it correlates with a human's lifestyle. 
Parth's wanderlust has no end, and once he finishes college, he wants to travel the whole world, experiencing new cultures and getting to know new people and documenting all of that in his journal. Delicious food is a nice motivator as well.
Parth Mishra, Staff Writer
Dec 18, 2020

Holiday Traditions Around the World

(Story)

Dec 17, 2020

How is Amador Celebrating the Holidays in Quarantine?

(Story)

Dec 12, 2020

Can a quarantine Christmas be celebrated safely?

(Story/Media)

Nov 26, 2020

AV senior Maddie Stokes starts her own jewelry business

(Story)

Nov 17, 2020

Little Joys: Thanksgiving Podcast

(Story)

Oct 16, 2020

Spooky Story Readings

(Story)

Oct 05, 2020

Substitute teachers start remote tutoring with 30 minute Zoom calls

(Story/Media)