What students and staff think about the Omicron Variant and how we can deal with it
The Omicron variant has become commonplace in Pleasanton, with more than 10 cases of the virus being reported in Amador alone every week. As the administration figures out how to deal with the new variant in a more effective way, students and teachers are thinking about the variant themselves and how it can be dealt with going forward.
Many Amador students are still worried about the enforcement of policies around the school, as students can be seen with masks down during passing periods, while simultaneously not social distancing. 
"Around the school, I still see people not wearing masks during passing periods and we're all within three feet of each other, I don't think it's a safe environment to be with someone else." says Gyan Bhambhani ('23).
Lunch is plagued with a lack of general discipline, as people are crowding in front of the cafeteria and shoving each other to get in front. It makes getting lunch a tedious and sloppy task, adding to the obvious concerns of such close human contact.
"Lunch is wild. People have their masks off in the lunch lines," says Jiakang Chen ('22).
The staff seems to have an answer for these mishaps though; maybe the administration is getting overwhelmed by such abrupt changes, such as overcrowding at COVID testing centers and daily COVID cases. 
"I know that's because [the administration is] bogged down, and they're dealing with so many kids that it's hard for them to keep up with it, so I'd like to see them have more staff for that," says Bree Barnett-Dreyfuss, a science teacher at Amador.
District administrators are evidently struggling with keeping up with the variants. It begs the question of whether or not students are also seeing these effects.
There are very mixed responses among students, as some are keenly aware of the effects this surge has had on them, while others are still blissfully unaware of the ways this variant is negatively affecting them.
Maybe it is up to the students and the staff to pick up this fight and ease things for the district.
What can we do?
We as students and staff of Amador can pick up the old precautions of social distancing and constant mask-wearing. We can responsibly keep ourselves in self-isolation if we have been exposed to slowly but surely recover from this surge.
"I'm wearing an N-95 now, we're trying to limit how much kids are mixing, so their lab groups are based on who they're already sitting next to," says Ms. Barnett-Dreyfuss.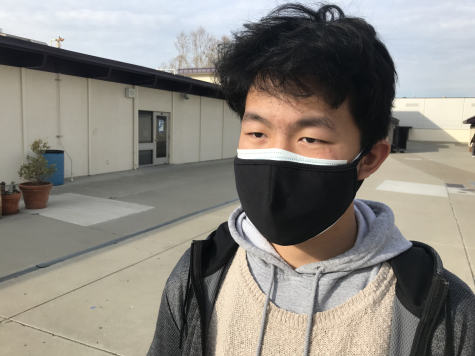 Wearing N-95 masks has always been an effective way to tackle this new surge, as other masks lose their effectiveness.
According to the FDA, "An N95 respirator is a respiratory protective device designed to achieve a very close facial fit and very efficient filtration of airborne particles." As COVID-19 is a virus primarily spread through airborne liquid particles, the N-95 mask is possibly the greatest protection against an infectious mutation such as the Omicron variant.
Thus, if students are required to wear an N-95 mask around campus going forward, COVID cases in Amador would drop significantly.
Obtaining an N-95 mask has been made easy as well, as the federal government has recently confirmed the distribution of N-95 respirators throughout America's pharmacies, all paid for by tax revenue.
While it may seem to be that the Omicron variant has overwhelmed administration to their stretching point, hope is never lost, as there are multiple ways in which both students and staff can protect themselves.
"There's nothing the school can really do to control over 3,000 people and ensure that everyone follows those rules, but I know that last school year, the lunch tables were separate so only a few people could sit at a table and the tables were separated out, so I think reinstating that idea might be a wonderful idea just to get started." says Bhambhani ('23).