Starbucks makes history with ASL integration
December 18, 2018
   Just recently, Starbucks has opened a new store in Washington DC where all of its employees know American Sign Language. The purpose of...
AV Counselor affected by California Wildfires
December 18, 2018
   On November 8, 2018, one of the deadliest wildfires California has ever seen erupted, burning over 142,000 acres, over 19,000 homes, and...
How AV teachers modernize the classroom
December 18, 2018
   We have come a long way from teachers using chalk and a blackboard to teach their students. Teachers at Amador have been modernizing their...
Soumya Sahay and Katalina Garber
December 5, 2018 • No Comments
Twice a year, students stress and cram for finals week. Amador administration attempts to cope with the high stress levels around campus by allowing stress dogs and their...
Nanette Lui, Amadon Editor-in-Chief
December 18, 2018 • No Comments
As the season of college applications nears its end, some students may be curious which schools have strong gaming programs, whether it be competitive or for game design....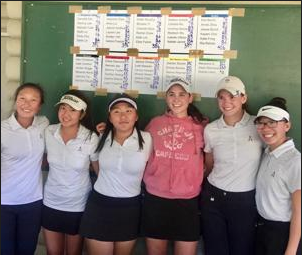 AVHS Girls Golf Team Wins EBAL Tournament
November 6, 2018
Triumphant 5: World Title Fight
October 27, 2018
Middle Schoolers at Football Games
October 12, 2018
Loading ...
Recent Sports Scores
Tuesday, October 31

Girls Volleyball

AVHS 2 - Dublin 3

Thursday, October 26

Girls Volleyball

AVHS 0 - Foothill 3

Tuesday, October 24

Girls Volleyball

AVHS 2 - California 3

Friday, October 20

Football

AVHS 24 - Livermore 0

Thursday, October 19

Girls Volleyball

AVHS 3 - Granada 0