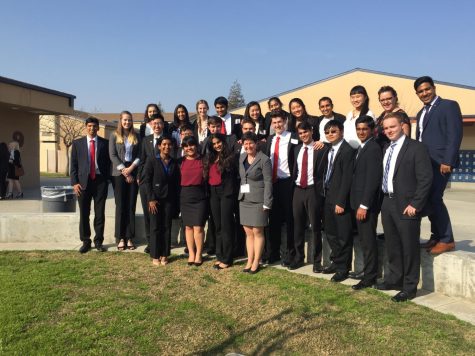 Cathrine Lilja, Editor-in-Chief
February 8, 2018 • No Comments
     There has been much interest in this year's Competition Civics team. After last years team got 5th in the nation, there has been anticipation on whether the streak of v...
STEM education through Treksploration
December 14, 2017
    A simple access activity has transformed into an interactive opportunity for students to explore their creative passions. Statistics a...
The increase of school shootings– do AV students feel safe?
December 14, 2017
    Schools are one of the safest places children can be, but over the past few years this safety has been compromised with the large incr...
December 14, 2017
    Fear is a curious survival instinct. Since the dawn of humankind, fear has been a necessary way for people to escape danger and survive in...
Joshua Kyong, Staff Writers
December 21, 2017 • No Comments
We give publicity to the unwanted, money to the despicable, and fame to the undeserving. When will we take back these titles and give them to those that truly deserve the...
February 21, 2018
December 16, 2017
December 12, 2017
Loading ...
Enjoy AVtv for Tuesday, February 20th, 2018. Today we have another video from the African American Literature class celebrating Black History Month. We...
Recent Sports Scores
Tuesday, October 31

Girls Volleyball

AVHS 2 - Dublin 3

Thursday, October 26

Girls Volleyball

AVHS 0 - Foothill 3

Tuesday, October 24

Girls Volleyball

AVHS 2 - California 3

Friday, October 20

Football

AVHS 24 - Livermore 0

Thursday, October 19

Girls Volleyball

AVHS 3 - Granada 0