May 18, 2018 • No Comments
    After the controversial decision by the United States to recognize Jerusalem as the capital of Israel back in December of last year, the U.S. Embassy has officially...
Marshal Shoves Students off Stage at University of Florida Graduation
May 8, 2018
        This past Saturday, the University of Florida had its graduation ceremony for the class of 2017-2018, and many seniors had hoped...
Quadruple Hit: Consecutive Earthquakes Strike California
May 8, 2018
        On this day, May 8th, Californians were shaken awake as two earthquakes, of 4.5 and 3.2 magnitude, struck back-to-back. These...
May 1, 2018
Moon Jae-in and Kim Jong Un, the Leaders of South and North Korea, have planned to initiate a formal end to the Korean War and have downright...
Genesis Durham, Staff Writer
May 30, 2018 • No Comments
Every school year I have moved to a different city and I have never been enrolled in the same school twice. Because of my experiences I have never stayed friends with someone...
Dominick Mazotti, Staff Writer
April 25, 2018 • No Comments
#1: Cleveland Browns The Pick: Josh Allen With the first pick in the NFL draft, the Browns select Josh Allen, quarterback from Wyoming. The Cleveland Browns...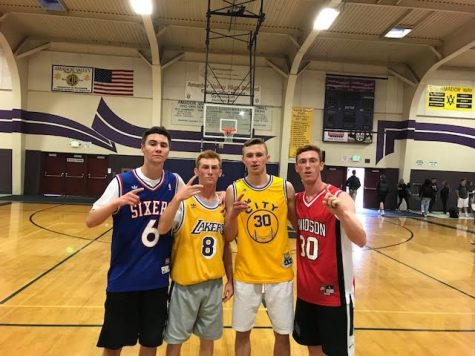 Amador Valley March Madness Recap
March 20, 2018
February 21, 2018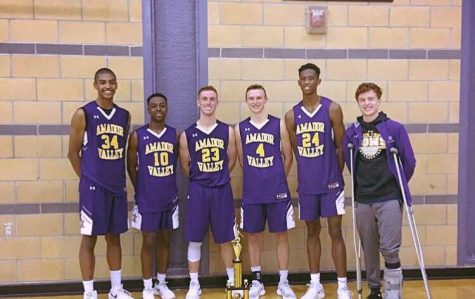 February 21, 2018
Loading ...
Recent Sports Scores
Tuesday, October 31

Girls Volleyball

AVHS 2 - Dublin 3

Thursday, October 26

Girls Volleyball

AVHS 0 - Foothill 3

Tuesday, October 24

Girls Volleyball

AVHS 2 - California 3

Friday, October 20

Football

AVHS 24 - Livermore 0

Thursday, October 19

Girls Volleyball

AVHS 3 - Granada 0