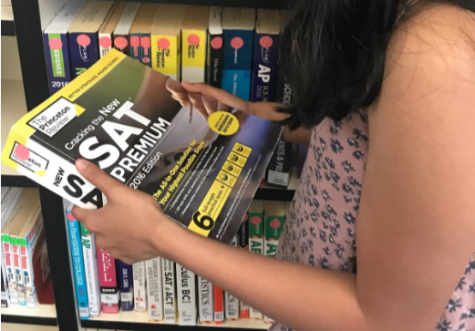 Nidhi Patel, Staff Writer
September 21, 2018 • No Comments
As each year goes on, it seems that getting into college is becoming more and more competitive. One factor that can help improve a student's chances into getting into college,...
September 17, 2018
Both Sides of The Net: Pro Serena Thirty-six year old world-renown tennis champion Serena Williams was recently charged with...
Colin Kaepernick is the new face of Nike's "Just Do It" campaign
September 13, 2018
Last Monday, Sept. 3rd, Nike released the "new face" of its Just Do It campaign for its 30th anniversary: Colin Kaepernick. The former...
Asia Argento: The Fallen Angel
September 11, 2018
It's the definition of irony: the leader of the #MeToo movement is being accused of sexually assaulting a younger former co-star 5 years ago....
Rut Bansal and Esha Shah
September 22, 2018 • No Comments
9/11 is arguably the most devastating terrorist attack in the United States in the last 20 years. With more than 3000 people dead and four planes hijacked, it had a national...
Loading ...
Recent Sports Scores
Tuesday, October 31

Girls Volleyball

AVHS 2 - Dublin 3

Thursday, October 26

Girls Volleyball

AVHS 0 - Foothill 3

Tuesday, October 24

Girls Volleyball

AVHS 2 - California 3

Friday, October 20

Football

AVHS 24 - Livermore 0

Thursday, October 19

Girls Volleyball

AVHS 3 - Granada 0