Maddie Dutra, Page Editor
     In early August, Google's Senior Software Engineer James Damore stirred up quite the online hostility after writing a memo that has now gone viral.      The...
August 30, 2017 • No Comments
August 28, 2017
On June 3rd, 2018, one day after Amador seniors graduated, science teacher Eric Thiel passed away. It was one day after his retirement. He was...
6 Things Every Freshman Should Know About Starting School at AV
August 11, 2017
The jump from middle school to high school is one of the biggest changes a student can go through.  Amador Valley is a great high school, but ...
The hefty cost of Senior Ditch Day
May 30, 2017
Similar to how Ferris Bueller in Ferris Bueller's Day Off  fakes an illness to get out of school, hundreds of seniors every year call in sick the d...
View All »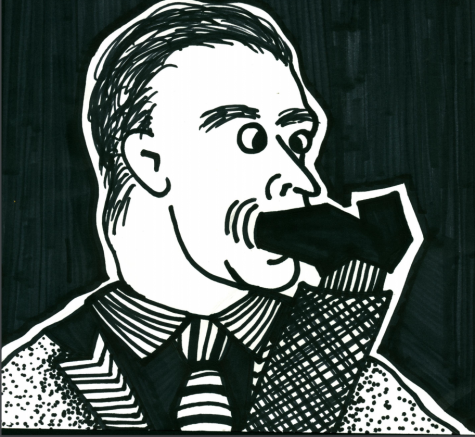 Claire Helmer, Sports Editor
Sean Spicer has made many blunders while working as the White House Press Secretary that have forced him into a downhill spiral filled with apologies.    "I don't know wh...
May 30, 2017 • No Comments
View All »
Polls
Loading ...
Recent Sports Scores
Friday, September 1

Varsity Football

AVHS 15 - King's Academy 14

Friday, October 14

Varsity Football

AVHS 24 - Dublin HS 7

Friday, October 7

Varsity Football

AVHS 20 - Livermore HS 21

Friday, September 30

Varsity Football

AVHS 0 - San Ramon Valley HS 40

Friday, September 16

Varsity Football

AVHS 21 - Cal High School 48
Around the Campus