Fiona McHugh, Page Editor
The jump from middle school to high school is one of the biggest changes a student can go through.  Amador Valley is a great high school, but there are definitely some things st...
August 11, 2017 • No Comments
The hefty cost of Senior Ditch Day
May 30, 2017
Similar to how Ferris Bueller in Ferris Bueller's Day Off  fakes an illness to get out of school, hundreds of seniors every year call in sick the d...
May 24, 2017
    From April 24-27, Amador Valley DECA competed at the International Career Development Conference in Anaheim. With nearly 20,000 competitors,...
Students' social media addiction
May 22, 2017
After a long and stressful day at school, we're all tempted to get back home and spend the rest of the day on our phone or on TV, catching...
View All »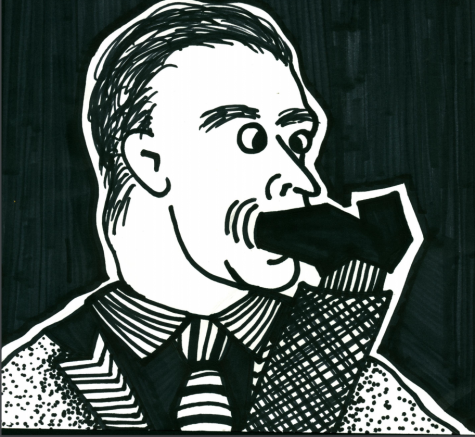 Claire Helmer, Sports Editor
Sean Spicer has made many blunders while working as the White House Press Secretary that have forced him into a downhill spiral filled with apologies.    "I don't know wh...
May 30, 2017 • No Comments
View All »
Bliss Bergmark, Staff Writer
With only two games left in the regular season, the Amador Valley girls' lacrosse team finds themselves ranked top ten in the state. The girls' team, with a 15-3 reco...
April 28, 2017 • No Comments
Profile of Tennis Star: Eswar Ramineni
April 28, 2017
Profile of Badminton Captain: Jerry Ju
April 26, 2017
Splitting the Seasons: Why boys and girls sports seasons are split
March 31, 2017
View All »
Polls
Loading ...
Recent Sports Scores
Friday, October 14

Varsity Football

AVHS 24 - Dublin HS 7

Friday, October 7

Varsity Football

AVHS 20 - Livermore HS 21

Friday, September 30

Varsity Football

AVHS 0 - San Ramon Valley HS 40

Friday, September 16

Varsity Football

AVHS 21 - Cal High School 48

Thursday, September 15

Girls Volleyball

AVHS 2 - Dublin HS 3
Around the Campus