December 7, 2018
Every year at Amador Valley, juniors partake in a day of fun, creativity, and entertainment, celebrating and recreating the time f the 1920's. This...
December 4, 2018
Here at Amador we will be starting a new garbage bin program to try and limit the waste that go to landfills. For the last year Lauren Londoño...
December 3, 2018
Every year, the Pleasanton community hosts their annual Christmas parade downtown Pleasanton. This year, the parade will be hosted on...
Soumya Sahay and Katalina Garber
December 5, 2018 • No Comments
Twice a year, students stress and cram for finals week. Amador administration attempts to cope with the high stress levels around campus by allowing stress dogs and their...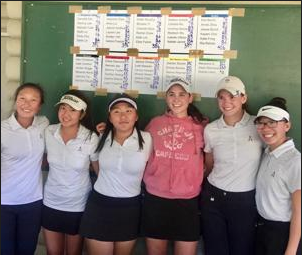 Katalina Garber and Soumya Sahay
November 6, 2018 • No Comments
On Monday, October 15th, 2018, Amador's Girls Varsity Golf Team won the EBAL tournament. They have had a relatively good season this year, and this was a good way to bring...
Triumphant 5: World Title Fight
October 27, 2018
Middle Schoolers at Football Games
October 12, 2018
September 17, 2018
Loading ...
On today's show we have a segment about AV Wellness. We also have a weekly sports update.
Recent Sports Scores
Tuesday, October 31

Girls Volleyball

AVHS 2 - Dublin 3

Thursday, October 26

Girls Volleyball

AVHS 0 - Foothill 3

Tuesday, October 24

Girls Volleyball

AVHS 2 - California 3

Friday, October 20

Football

AVHS 24 - Livermore 0

Thursday, October 19

Girls Volleyball

AVHS 3 - Granada 0