Mr. Amador Raises Thousands Of Dollars For Charity
January 18, 2019
Mr. Amador is an tradition here on campus that is back for the 2019 new year. The competition serves as a fundraiser that has raised tens of...
The Notorious RBG Makes it Into Theaters Everywhere
January 18, 2019
regmovies.com For those who aren't familiar with politics or the judicial branch, Ruth Bader Ginsburg has been one of the United States'...
January 15, 2019
The prestigious 76th Golden Globe Awards were presented on January 6, marking the beginning of awards season. The Golden Globes Award is...
Soumya Sahay and Katalina Garber
December 5, 2018 • No Comments
Twice a year, students stress and cram for finals week. Amador administration attempts to cope with the high stress levels around campus by allowing stress dogs and their...
Nanette Lui, Amadon Editor-in-Chief
December 18, 2018 • No Comments
As the season of college applications nears its end, some students may be curious which schools have strong gaming programs, whether it be competitive or for game design....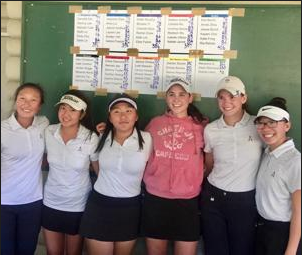 AVHS Girls Golf Team Wins EBAL Tournament
November 6, 2018
Triumphant 5: World Title Fight
October 27, 2018
Middle Schoolers at Football Games
October 12, 2018
Loading ...
In today's broadcast we a segment to explain this year's scheduling process, and an update from our Amador Valley Today Editor-In-Chiefs's, Samara Ayoob-Ahmad...
Recent Sports Scores
Tuesday, October 31

Girls Volleyball

AVHS 2 - Dublin 3

Thursday, October 26

Girls Volleyball

AVHS 0 - Foothill 3

Tuesday, October 24

Girls Volleyball

AVHS 2 - California 3

Friday, October 20

Football

AVHS 24 - Livermore 0

Thursday, October 19

Girls Volleyball

AVHS 3 - Granada 0