A Passion Pursued to the Heights: April Gong ('23)'s journey of perseverance through art and beyond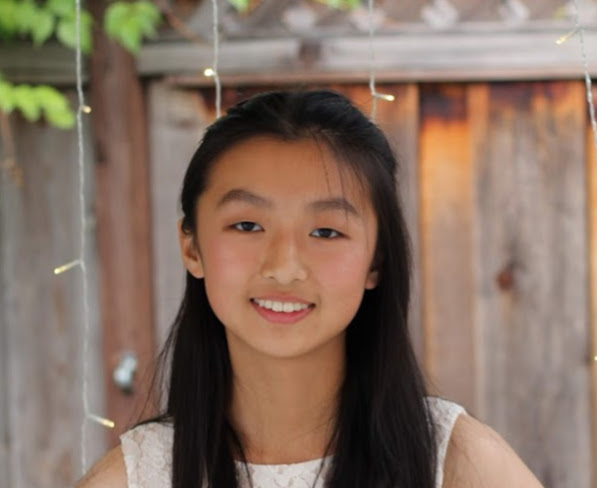 There is a story to be told in these strokes of dark, monotonous viscosity. Dark skies in the background of a downtrodden shack, which could also be perceived as a war-torn mansion of the past; a ragged young child in the foreground spoon-feeding bits of gruel to his brother, or perhaps his distant cousin, or maybe even an unknown child he rescued from certain death.
In Brothers, like so many other paintings made by junior April Gong ('23), there is a story to be inferred, imagery to be pictured by one's mind's eye, and meaning to be implied by the abstract elements of her art. 
From embracing traditional art at a young age to developing an interest in coding later on in her life to even serving in leadership roles for international tutoring organizations, Gong has made productive use of her time these past few years.
However, to Gong it all started back when she became interested in art during elementary school, an interest that gradually developed into a lifelong passion.
"At first it was just for friends, for fun, for exercising the imagination or whatnot. And as I grew up, it became more about developing technical skills… developing that sense of getting what I have in my head onto paper," said Gong.
View this post on Instagram

Copying nature, however, soon became drab and boring, a tedious sludge against the clock, and thus, April instead gleaned inspiration from the endless depths of the internet, a choice that proved to be well worth the effort.
"A lot of it is just seeing things online, to gain inspiration from other artists. When I look at art that I like, some ideas may pop into my head, and then I'll create some thumbnails and choose what I like," said Gong. 
Surfing through the internet isn't the only way she finds inspiration, however. Self-reflection, her beliefs, her own experiences, even chance occurrences, shape the art that she creates.
Furthermore, confidence gives life to Gong's art. Without it, art might not have come to be a part of her true self-identity.
"Honestly a big thing, which you maybe don't hear from most artists, is how confidence has a big part in art.  As to who I am, art has definitely played a big part in my identity. Being an artist is part of who I am," said April.
In her passion for everything artistic Gong was able to make space for a newer sort of art, one where the swishes of brushes stroking the easel are replaced by the repeated taps of a pen and the shine of a glowing tablet: digital art.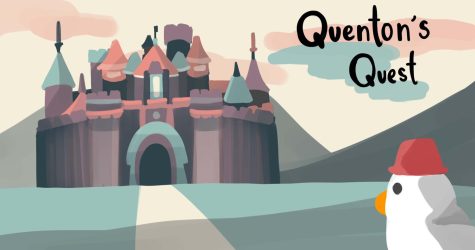 "I never really touched digital art until probably freshman year when I got my tablet. However, it definitely has taught me a new side to art. It's hard to get texture onto illustrations with digital art, but it's a lot quicker to use, and really convenient. People can create some amazing art with it, but I don't think I'm at that level yet," said Gong.
Digital art proved to be an outlet through which April was able to interconnect art with a seemingly recent interest of hers; coding. It turned out to be a connection that ultimately culminated in a seemingly unexpected crossroads, one of videogames.
"Last year I did a summer program where we learned how to make video games, and I was the artist in my team. There's not a lot of things that combine art and coding, and videogames are one of those things, so that was kinda the main reason why I enjoyed making them," said April.
However, she didn't just stop at art; a year ago April joined the budding BOBTutor program, which has today branched out into various other nations both developed and undeveloped, tutoring kids that need academic assistance across all sorts of linguistic and cultural barriers.
"BOBTutor was started by one of my friends last year. When I first went into it, there were about 10 tutors, and I thought I'd get into it for some volunteer hours. But later, I became the president and the English branch leader," said Gong.
While the leadership was oftentimes stressful and troubles in communicating with a worldwide audience was downright challenging, Gong ultimately thinks of BOBTutor as a marking change in her life.
"It's definitely expanded my view of the world. I have been able to interact with people that speak a different language than me, and I've learned to communicate in different ways," said April.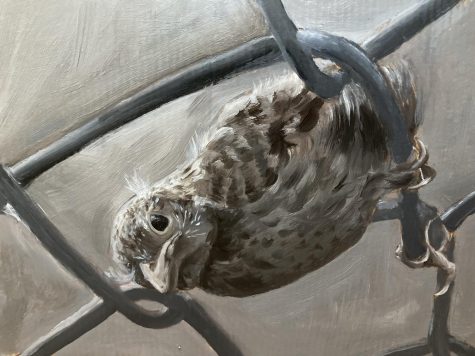 Experiences at BOBTutor and her lifelong bond with art has inspired her to join other groups such as Girls Who Code and Girltelligence, but perhaps the single greatest inspiration to the artist would be none other than her mom.
"My mom pushed me to do all these things, and at first I was like 'okay, that's kinda overdoing it,' But I think I realize that it's been helpful for my own development, so I'm really grateful to her," said April.
Ultimately, April Gong's diverse portfolio is hard to simplify into a few general words. What can be asserted however, is that a stroke of genius is not the appropriate term for the young lady's lifelong commitment to the furthering of her passions.
"Inspiration just comes at really random times, so I'd say when I'm uninspired, I'll just look things up, or look through a bunch of paintings or photos from other websites and artists, and if there's something that fascinates me, I'll just sit there and think about it. Just looking for inspiration wherever you are is the way to go," said April.
Interested in trying out one of her games or keeping up with April's work? Find her online website here!
Leave a Comment