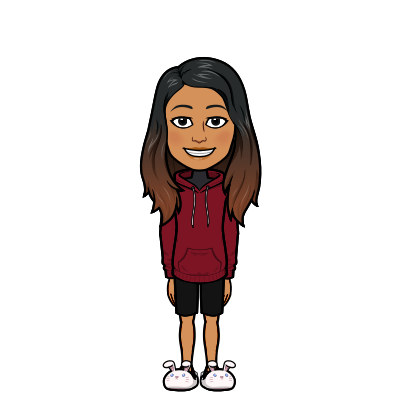 Milla Zuniga is a current sophomore and newbie on the AVJ team. She has been passionate about both reading and writing since elementary school. By joining journalism, she hopes to develop her skills and explore the world of news writing. 
As an avid hobby jumper, Milla participates in a variety of activities ranging from mini diorama building to roller blading to listening to the same future funk album for hours on end. She is also a pianist, digital artist, and current hostage to the AV cross country and track team.
Platformed shoes and Youtube are two of her favorite things (the former of which makes up for her less-than-satisfactory height) alongside green grapes, multi-colored highlighters, and okinawa milk tea. In the future, she hopes to connect and inspire others through media—an aspiration that begins with the AVJ class.
Jamilla Zuniga, Senior Staff Writer
Jan 18, 2021

Moderna vs. Pfizer: What's the difference?

(Story/Media)

Jan 14, 2021

What will Biden's inauguration look like?

(Story/Media)

Dec 16, 2020

HoliDON Spirit Week

(Media)

Dec 11, 2020

Local sports teams traveling out of state to participate in competitions

(Story)

Dec 07, 2020

Winter concert for AV orchestra and choir

(Story/Media)

Dec 07, 2020

PUSD sports camps canceled due to spike in COVID cases

(Story)

Nov 30, 2020

Photo gallery: AV fall athlete signing

(Story/Media)

Nov 30, 2020

Amador athletes sign letters of intent

(Story/Media)

Nov 10, 2020

Band uses instrument masks to keep safe while practicing together

(Story/Media)

Nov 01, 2020

Prop 20: Controversy on Criminal Justice

(Story)

Oct 15, 2020

AV students connect by playing Among Us

(Story/Media)

Oct 14, 2020

'The Boys in the Band': A Step Forward for Queer Representation

(Story/Media)

Oct 02, 2020

UC applicants still must worry about placement based on standardized test scores

(Story)

Sep 17, 2020

Ms. Yu is running a virtual coping skills group for students on Zoom

(Story/Media)

Sep 16, 2020

Druthi Ghanta withdraws from campaign for Pleasanton mayor

(Story)