Moderna vs. Pfizer: What's the difference?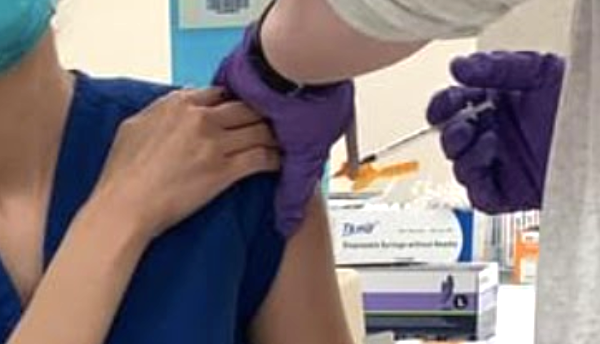 As the global race for coronavirus vaccinations continues, two names have come to the forefront in the U.S.—Moderna and Pfizer. While both share high efficacy rates, a few key differences remain. 
Both vaccines require two shots: a priming dose followed by a booster shot. The interval between the two shots is 21 days for Pfizer and 28 days for Moderna.
Common side effects for both include tiredness, headache, muscle pain, joint pain and chills. Two UK health care workers, along with two others in Alaska, reported severe allergic reactions after receiving Pfizer's vaccine.
"One of my co-workers had chills after 12 hours of the shot. Others had fever. But the majority, including myself, only had some soreness at the injection site," said Doctor de Lusong, a hospitalist based in Walnut Creek. 
Respective target populations are slightly different as well. The Pfizer vaccine is authorized for use in people aged 16 and older, while Moderna's is for those 18 and older. However, Moderna has recently begun testing its vaccine on 12- to 17-year-olds. 
Moderna's vaccine will be easier to use in regards to shipping and distribution. Compared to Pfizer's shipping and storage requirement of -94 Fahrenheit, Moderna's must be shipped at -4 Fahrenheit, or the temperature of a regular refrigerator freezer. A dose of Pfizer's vaccine must be used within five days after thawing; Moderna's can remain at fridge temperature for 30 days and room temperature for 12 hours. 
"Restrictions on shipping and storage temperatures will make distribution to more isolated, rural areas, along with places lacking the proper resources or technology, very difficult," said Amador biology and zoology teacher Mrs. Turner Bull. 
Regarding vaccine efficacy, however, the two are essentially equivalent. Pfizer's is 95% effective at preventing symptomatic Covid infection (measured starting from 7 days after the second dose), and Moderna's is 94.1% effective (measured starting from 14 days after the second dose). They are equally effective across varying ethnic and racial groups. 
Other vaccines are selling globally as well. The frontrunner, AstraZeneca, has sold over 2.5 billion doses, including 500 million to India and the United States. Novarax is the second highest seller at 1.3 billion pre-sold doses. Additionally, the UAE and Bahrain are administering China's Sinopharm—approved in early December. 
Widespread misinformation about the vaccines has discouraged many from receiving the vaccine should the opportunity arrive. Medical professionals are working to assure the public that approved vaccines are safe and effective. 
"I got the shot to protect myself and in doing so, I'm protecting my family, my patients, and the people around me," said de Lusong. 
As research and clinical trials continue, more information about coronavirus vaccinations is to come.