Album Review: Taylor Swift's Folklore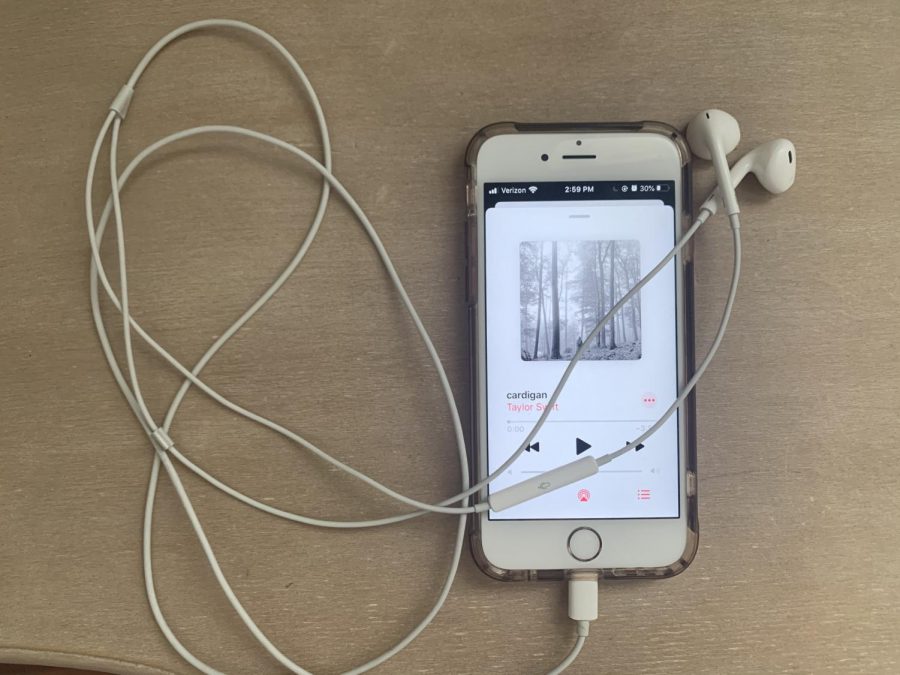 On July 24, 2020, Taylor Swift released her eighth studio album Folklore. This collection of alternative, lo-fi pop songs is a bit different from previous releases.
"Her music style has changed a lot, going from country to pop to I guess alternative. This album isn't as upbeat as her earlier ones. I think it's a good thing; sometimes you just want to listen to something more neutral," said Nicole Belleville ('23).
The 16-track album was written, recorded, and produced in the early months of Tennessee's quarantine period. Swift teamed up with Aaron Dessner from The National as well as Jack Antonoff, a longtime collaborator. Some popular tracks include "Cardigan," "The Last Great American Dynasty," and "Betty."
Since the album's release, fans have been busy picking apart some of the easter eggs hidden in Swift's lyrics. For example, three of the songs from the new album—"Betty", "Cardigan", and "Autumn"—detail a teenage love triangle told from three different perspectives. 
Beneath the Surface: Stories Hidden Within Folklore
Music: Tape Star by Shane Ivers – https://www.silvermansound.com
"I had to listen to 'Betty' a few times before I liked it but it definitely grew on me. It has a little more of a country sound even though it's not a country song. To me, it's more traditional Taylor Swift," said Belleville. 
"Traditional Taylor Swift," however, has not always held a positive connotation. After becoming entangled in a controversy involving Kanye West, Swift was "cancelled" on Twitter, and #taylorswiftisoverparty started trending. 
Swift herself, however, believes her cancellation had less to do with the controversy and more to do with the difficulties of being a female artist in the twenty-first century. In her documentary, Miss Americana, she talks about the double-standards and impossible expectations that plague women in the music industry. 
"We do exist in this society where women in entertainment are discarded in an elephant graveyard by the time they're 35. As I'm reaching 30, I'm like, I want to work really hard while society is still tolerating me being successful," said Swift. 
The 2017 release of Swift's sixth studio album Reputation was met with a hefty amount of backlash, largely due to its title song "Look What You Made Me Do". However, with the release of her two newest albums, Swift seems to be making a comeback. 
"I genuinely think that she has an amazing voice and is really talented. People talk bad about her based off of one bad song without listening to and appreciating the rest," said Belleville. 
Regardless of the hate received or dramatic shifts in genre, it is undeniable that Swift has always had a strength for story-telling, and this release is nothing short of further proof. If you're looking for some mellow, romantic bedroom pop, Folklore is absolutely worth listening to.