Senior Sunrise: Cloudy with a chance of seniors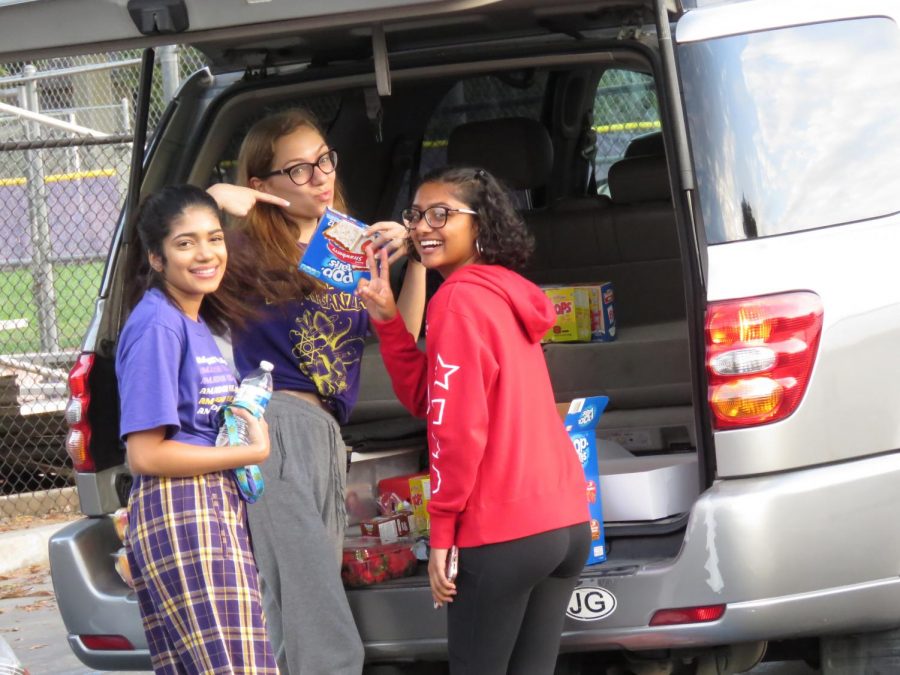 Bright and early, at 5:45 on Saturday, August 10, 2019, the AVHS senior class drove to Mission Hills Park and sat on top of a hill to watch the sun rise, as generations of seniors have done before them. 
    "I went to senior sunrise because it seemed so perfect. Senior year is very daunting and it's the beginning of the end…it's one of those traditions that allows you to accept this year as a long, bittersweet goodbye," said Maya Ott ('20). 
    Some students were upset because that particular morning was quite foggy, and it was slightly difficult to view the sunrise through the clouds. Some students even left early. 
    "Even though we didn't get to see one, it was a great way to see all my friends and take good pictures as well. The meaning behind it is special, as well, and it kind of helps you transition from one year to the next," said Sophie Judge ('20). 
    An additional part to watching the sun rise with the entire senior class is that students get to come back to Amador after the event and paint their cars with markers and paint, showing their senior pride. 
    "My favorite part was spending that time with my best friends, and painting my car after. Seeing the other generations of seniors doing it, it felt like a rite of passage. My least favorite part was waking up so early for a sunrise where we couldn't even see the sunrise," said Kiani Landel ('20). 
    Senior sunrise is a fun event that is put on by leadership so students can enjoy their last year at Amador, but it is also known for being a cute picture opportunity. Many students posted on social media about their experience after the event. 
    "I wanted to come to senior sunrise because it's the tradition of becoming a senior, but mainly because I wanted to enjoy the last day of summer with my friends, and taking pictures of and with them with the sunrise!" said Andrew Laksana ('20). 
    Watching the sunrise with fellow peers is also a form of preparation for the school year to come. 
    "I decided to come to senior sunrise because it felt like the sunrise signified a new beginning for me. I definitely recommend next year's seniors to go because it's nice to get with your whole grade and a bunch of your friends right before school starts," said Sandra Cai ('20). 
    Though this years Senior Sunrise was slightly cloudy and hard to see, many seniors came out for the occasion and had a fun time with their friends. Please check out our photo album of the momentous event!