Television changes with the times: 'Grey's Anatomy'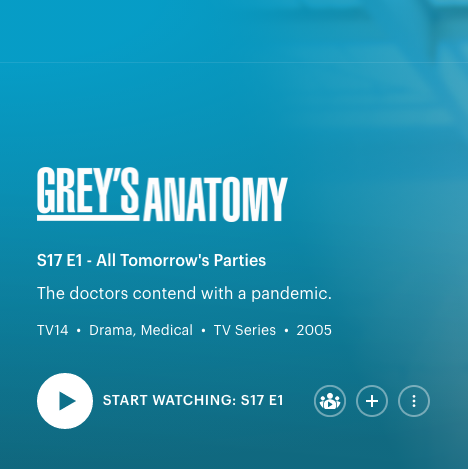 Aidan Bohen, Staff Writer
December 31, 2020
As scientists learned more about the coronavirus, TV shows slowly started to film again. With network television returning, the people, as well as the storylines, had to change. 
ABC's hit drama 'Grey's Anatomy' is a great example of how a TV show has changed. 
The series returned on November 12, 2020, after season sixteen was suspended in March due to COVID-19. The new season is primarily based on the spread of COVID-19.  
"It's almost all about the pandemic, I feel like it's the medical and hospital's perspective on how they are dealing with the diseases head-on. I'm not entirely sure about how I feel about it because at times it's kind of repetitive," said Emily Cassetti ('21). 
The final product was not the only thing that adapted. The people behind the camera had to follow strict guidelines in order for production to continue. 
"In order to comply with COVID-19 protocols, actors and crew are tested three times a week, while actors must wear masks between takes and during rehearsals. Cameras' lenses were changed in order to make people standing far apart look close together; speaking in the hair and makeup trailer is not allowed; and fewer scenes were written in each script to adjust to the schedules per episode," said Krista Vernoff, screenwriter of the show.
Although the pandemic completely changed the focus of the show, it is a blessing in the way that it informs the millions of watchers that this disease is dangerous.