Family of missing teen Sydney West hold vigil on October 22, 2020
With almost a month since Pleasanton local Sydney West was last seen, the West family organized a vigil Thursday, October 22 at Lions Wayside Park to gather the Pleasanton community and offer their hopes for Sydney's safety.
Sydney graduated from Foothill High School last year and is currently enrolled in UC Berkeley. She was last spotted near the Golden Gate Bridge in Crissy Field on September 30.
An avid volleyball player and a talented musician, Sydney is often recording her own songs or playing with her 10-year-old sister. She cares deeply about the environment, even managing to convince her mom to start composting.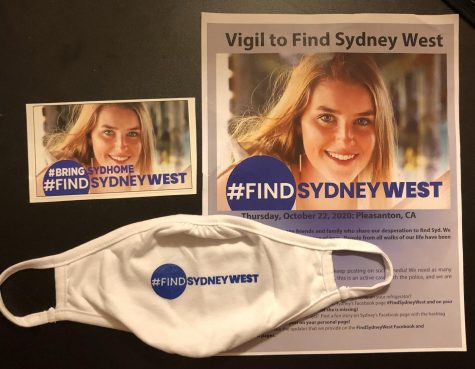 "She's a totally quirky personality, and super bright, and goofy. [She gets] really serious about academics and school and stuff… Succeeding was really important to her. She studied very hard, all the APs, all that. She's a really good athlete, she played for Foothill… Pleasanton was her home," said Sydney's parents Jay and Kimberly West.
Members from the community stepped up to offer their own remembrances of Sydney during the vigil.
"I was her first grade teacher, and Sydney was just one of those students that you remember, and she was spunky and fun and she brought life to the classroom," said Donlon teacher Jennifer Heid.
The vigil concluded with an announcement made by the organizers.
"We want to challenge all of you for the next thirty days to share something about #FindSydneyWest. You share and you name somebody who's not here and you challenge them to share for thirty days and ask them to name somebody… We will have a GoFundMe page  to cover investigator costs, travel costs, posters and t-shirts, everything we do, so please look for that and share that," said the organizers.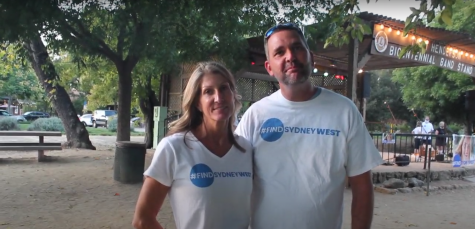 Sydney is 5'10'' and was wearing black leggings, a teal hoodie, dark green and black Vans and had her hair up in a bun the last time she was seen.
To help in the search, you can follow their official Facebook or Instagram pages and use #FindSydneyWest to let more people know about Sydney. The livestreamed vigil can be found on their Facebook.
Anybody with information that could help should contact the San Francisco Police's tip line at 415-575-4444 or the Wests' private investigator at 925-705-8328.