Podcast Review: Vox Quick Hit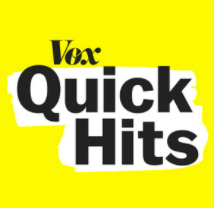 Vox Quick Hits is a playlist of podcasts, each about 10 minutes long. A variety of topics are explored in regards to politics, pop culture, and more. I decided to listen to "Cancel culture, cancelled". Let's talk about this episode. 
"Cancel culture, cancelled" dives into the subject of cancel culture. What does it mean? Why is it so popular? The podcast does a great job of explaining cancel culture, as well as why people are "cancelled". The issue is all about holding people accountable, but there is a constant debate over whether we should have empathy about past mistakes. 
Aja Romano, a Vox reporter, joins the discussion and is very knowledgeable on the topic. She speaks very well and is fascinating to listen to. She explains how the right thinks cancel culture to be a part of the liberal agenda. The complaint is that cancel culture breeds censorship. The solution of the right is to stop teaching about systemic racism, systemic sexism, etc. Basically, the solution to censorship…is censorship. Makes sense right. 
Although it is only 12 minutes long, information is presented very well and you can learn a great deal about this topic. For myself, I knew of cancel culture and had a loose idea of what it means. But I did not know about the significance and present debate over it, and this podcast is very helpful. 
I would highly recommend this podcast, and really any Vox Quick Hit to anyone who wants to know more about any topic.