My Experience Testing for COVID-19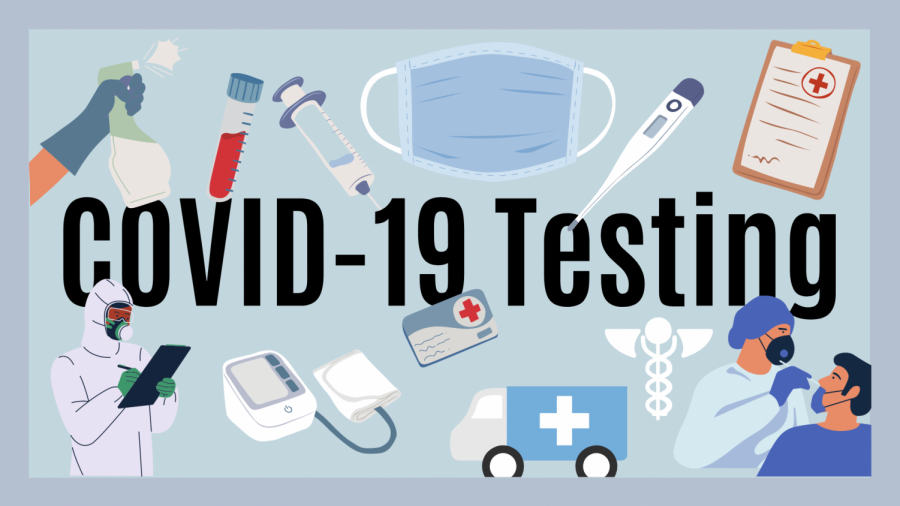 Casey Chang, Infographics Editor-in-Chief
November 11, 2020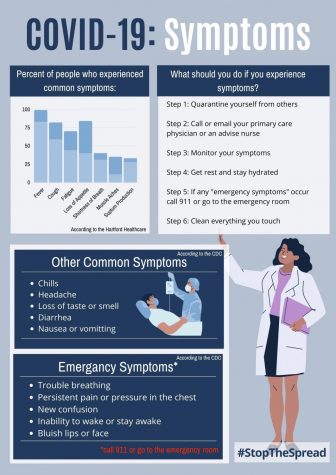 Friday, July 31st to Wednesday, August 5th
It began around 9:05 p.m. Friday night with a small sore throat. At first, I believed it was nothing to worry about. But being the paranoid person I am, I took my temperature and realized I had a slight fever of 100.1º. I became more worried about knowing that I was experiencing two symptoms of COVID-19. 
Without a second to lose, I texted my mom who was a nurse working the night shift in an asymptomatic COVID-19 unit. Thankfully within minutes she replied and made sure I was quarantined in my room. 
On Saturday my mom called an advice nurse and set up an appointment to get tested but the only available slot was Thursday at 2 pm. As my symptoms worsened day by day my anxiety rose and this test would determine if I contracted the virus or not. 
I spent the following days tired and weak. I could not stand up or walk around for more than five minutes. All food was unsatisfactory since I could not taste anything and the days were very boring.  
Not only did this five-day waiting period affect my family it affected my extended family and my boyfriend's family. Since COVID-19 was very contagious my boyfriend had to take a leave of absence from work until I received my results. 
Thursday, August 6th 
Finally, Thursday afternoon came around. I sat in the passenger seat of my mom's Toyota Camry while we were on our way to the  COVID-19 testing site. 
We were driving to the testing site to receive a drive-through test and I was and wasn't excited. I knew this would determine if I would need to be secluded from my family for another 14 days or if I could at least go downstairs.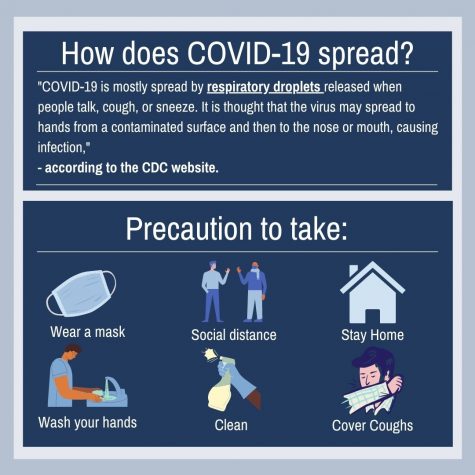 When we arrived we were checked at a gate that looked like a secret entrance to an evil lair. As we drove in my mom parked the middle spot under a white canopy. 
We were parked right in front of the table where the testing equipment was. I remember watching the doctor prepare her test, which was a test tube filled with a long white cotton swab and clear liquid. 
I heard from many people that the medical professional shoves the cotton swab all the way up to your brain. 
The longer I waited there watching, the more scared I became. When she walked up to my side of the car I prayed it wouldn't hurt. The doctor was surprisingly chatty and friendly. She reassured me that it wouldn't touch my brain. 
After explaining that I would not have the swab stuck six inches into my nostril I felt relieved. The doctor proceeded to swirl the cotton swab in my mouth. As this was occurring I could see my mom squealing because she thought I was in pain. She squeezed my hand tight and closed her eyes as if she was the one getting the test.
Next, the doctor stuck the swab up each of my nostrils one at a time. She teased my mom for being overprotective and sent us home. 
Results
After waiting for two days the joyous call came. It felt like a huge weight lifted from my chest. I had tested negative and we were all able to resume our "normal" lives. Although I was still sick at least I knew it wasn't COVID-19 and my fear was completely gone.
I consider myself lucky because I know they are still millions of Americans who are diagnosed with COVID-19.
Aftermath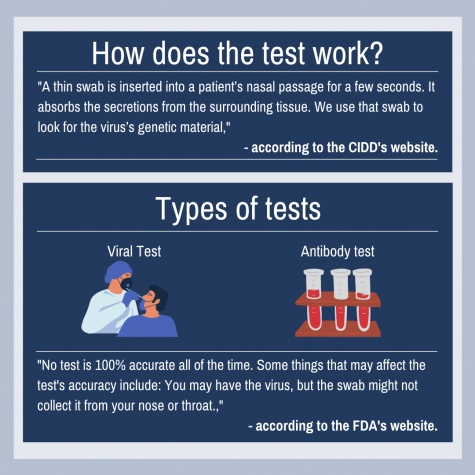 Overall the anticipation before the test was the worst part. Waiting for five days to get tested put my whole family in a state of fear and anxiety. It was as if our whole lives halted and we didn't know how to continue.
Not only did the test take 5 days, but the results also took another two days. I understand there are probably hundreds of COVID-19 tests per day, but my anxiety wouldn't be eased until I knew what was going on. 
During the waiting period, my mom wasn't able to go to work but luckily my family has two working parents and enough disposable income. My heart goes out to those who can't afford to quarantine and don't have access to tests. 
Although many people in Pleasanton can afford to get tested, tests are not always readily available. Oftentimes sites close before everyone can get tested. 
Without a doubt, testing needs to be more widespread and readily available. From my own experience knowing that I live in an area and have the money to access tests puts me at an unfair advantage over someone who doesn't.