Three beautiful short films to watch
Kevin Zhu, Senior Staff Writer
November 12, 2021
The magic of short films is often overlooked in the face of its larger, more daunting counterparts. However, short films offer a different expression of film and an entirely different viewing experience, with their own merit and charm. 
"Short films can be a lot more aesthetically pleasing than big movies. Also, when I watch short films, I feel like they get their message across in a much more concise and less roundabout way than movies," said Joshua Yu ('23).
Their aesthetic as creative animations with coherent and artistic avant garde and originality is rare in modern media. Best of all, they take little time and dedication to watch while offering the same impact as larger works.
"Short films are really great when you don't have a lot of time but want to watch something that hits. They're really convenient in terms of time – you don't have to commit to a long session of an hour or two to watch a movie or show," said Yu.
Here's a list of great short films to binge watch during your fall and winter breaks:
The Blue Umbrella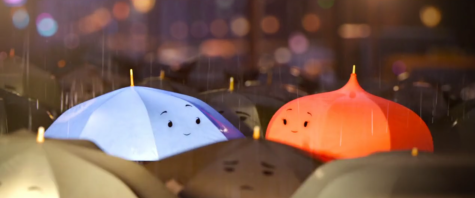 Produced by Disney, this tells an unconventional romance: two umbrellas meeting each other on a rainy day, as their owners collide into each other in the unexpected journey of life. Cheery, uplifting music and fluid animation inspires wonder and joy at the complete randomness at which romance can blossom, and the way it gently knocks the door into people's lives like the rain pattering against window panes. No dialogue is present, but this does not undermine the storytelling because it lets the incredible soundtrack do all of it. No words can properly describe this film other than completely enchanting and cute. 
"As a video production student, I feel that the film was visual[ly] great. It was also very romantic and sweet," said Wei-Ting Yen ('23).
Paperman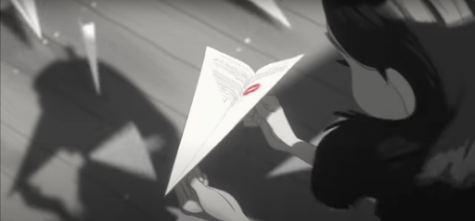 Nothing brings on the realm of romance better than a love letter flying through the skies in the form of a paper airplane, carrying its hopes and dreams with the wind. Also produced by Disney, Paperman tells the story of a young office worker trying to reach a girl by throwing paper airplanes through the skies of a large urban city. As each airplane sails through the skyscrapers and windows, the young man readies himself to fold the next one in hopes they will reach her. What makes the Oscar short film nominee unique is its incredible artistic aesthetics. The score is composed beautifully, and truly inspires emotion. There is no dialogue at all, which even for short films, is very experimental, and the animation, while being black and white, utilizes one of the most modern strategies for animation, using hand drawn animation with CGI effects. 
"Paperman is super aesthetic. It's really romantic, and the black and white feel with no dialogue makes it feel almost magical," said Yu.
Negative Space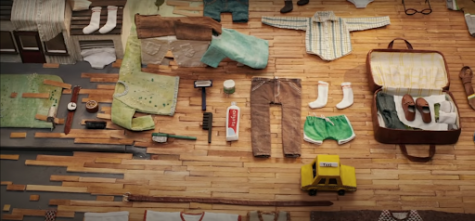 Also an Oscar short film nominee, Negative Space provides a deep insight into the relationships between people, particularly father and child.
"It was an incredibly deep and profound film," said Yen.
A boy learns to pack suitcases for his father who is constantly away on business trips, and as he grows up, he becomes aware of the negative spaces both in the suitcases he packs and his own childhood. More centered on realist ideas compared to Paperman and The Blue Umbrella, Negative Space conveys the complicated relationship between a father who wasn't always there for his son: happiness, regret, bitterness, intimacy, and a profound awareness of what isn't there. The film's closing lines are deeply striking, as the narrator deadpans, "Look at all that empty space," referring to him, his father, their relationship, and one more object (that to avoid spoilers, will be withheld).
Short films are simply magical. They are truly the hidden gems of the film and media world.  
"Short films just have a different feel to them. They're just as good as longer movies, but just shorter. They're loaded with meaning in such a short amount of time," said Yu.