AV students' and staff's plans for summer break
As COVID-19 rates begin to decline, Amador Valley's teachers and students have a variety of trips planned for their summer breaks.
---
AVHS English teacher Ms. Buckley hopes to help students further their education. She feels the need for students to get more academic support from teachers and plans on spending her summer dedicated to helping them.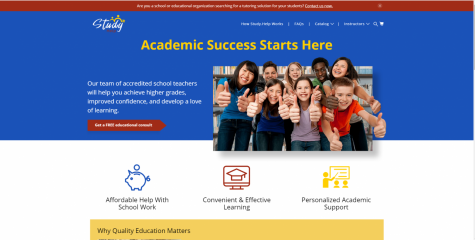 "I will be working on my entrepreneurial business, Study Help. It is an online tutoring platform where we connect students with credentialed teachers for academic growth and assistance.  We are doing a lot of bridge tutoring this summer to help students feel ready and confident for their fall semester. This year has been tough and many students feel ill-prepared. We are here to help them be successful," said Ms. Buckley.  
Visit https://study.help/ to learn more about Ms. Buckley's online tutoring platform. 
---
Many students are also looking to learn this summer. Andrea Yang ('23), a student at Amador, will use her summer to learn more about business and finances. 
"I plan on attending online summer programs, and potentially looking for some part-time jobs. COVID plays a huge role for me for all my plans this year, I was planning to participate in more outdoor activities, but COVID just got in the way. [It] did affect most of my plans, but then you always try to work your plans around obstacles and make the most of it. I originally planned to attend those summer programs (in person) then everything became online. And definitely focus more on building extracurricular activities," said Yang ('23).
---
After a long year of social distancing and quarantine, other teachers are ready to travel outside of the country for summer vacation. AVHS AP World teacher Ms. Anderson wants to spend her summer with her family exploring the Bay Area and California. 
"Our family is going camping on the Russian River and staying at our family cabin in Pinecrest. And we plan on lots of swimming and swim meets for our girls… We have loved traveling pre- kids and even with them as little kiddos. Our favorite trip with them was to Victoria, Canada when they were two and four. Seeing new adventures through their eyes is just one of the best things in the whole world," said Ms. Anderson.
---
AVHS social studies teacher Mr. Dalldorf similarly plans to spend his summer near Pinecrest Lake with his family, among other activities.
"We have a cabin near Pinecrest lake and last summer it was just our family that could use it.  We loved our family time there, but this year we are looking forward to hosting our friends and family weekly.  So far we have six different visitors planned to join us for fishing, hiking, swimming and great meals on the deck!  My wife and I are motorcycle riders and we are looking forward to several long trips on the bikes and staying in small towns. I am also planning on attending several A's games in person. It's been over a year and a half since we could do that. We will host a graduation party in late June for both of my sons. Tyler just graduated Chico with a Construction Management degree and my older son Tre graduated San Jose State with a business degree a year and half ago, but due to COVID we couldn't have a party for him.  Now we will do parties at one time. Should be a lot of fun," said Mr. Dalldorf. 
---
AVHS English teacher Mr. Kramer has plans that also involve spending time at baseball games and exploring California,.
"My plans for this summer involve working as an usher for the San Francisco Giants at Oracle Park. This is my 3rd year working there. I also plan on exploring more of California. I moved here from Ohio three years ago. COVID took away any possibility of working Giants games last year. Cardboard cutouts took the place of fans last year in the stands. Many places were closed last year, so I also couldn't enjoy many California attractions. I feel that this summer will be like a rebirth for me and for all of us.  We all need to make up for a lost year in our lives," said Mr. Kramer.
---
In addition to being around his family, AVHS math teacher Mr. Griese will spend his summer working on cars. 
"In general, I plan on spending time with my family. I am also going to work on my fathers show car with him so we can get it ready to sell. I will then bring it back to the East Bay and try to sell it for my father. I must also work on my drag race car so I can go race it at Sacramento Raceway and Infineon Raceway this summer and fall," said Mr. Griese. 
---
 After a year in quarantine, AVHS English teacher Ms. Hubbard's summer vacation involves various trips in and out of the country. 
"I am sure everyone has felt extremely stressed and cooped up for the past year, so my need to have fun this summer and escape definitely made me want to take advantage of my time off. I am using June to the fullest. I have a camping trip along the coast planned with my friends, I am going to Jamaica with a friend from work, and I am spending a week in Palm Springs with my boyfriend all in the month of June and I cannot wait. I plan on being completely refreshed and ready to go for the new school year," said Ms. Hubbard.
---
Unable to have a honeymoon last year, AVHS social studies teacher Mr. Palmer hopes to vacation in Hawaii to have another go at his honeymoon.  
"My wife and I are taking a trip to Hawaii in July. This is different than most years because we don't usually take vacations on a regular basis. COVID has played a huge role because we got married last year and were supposed to be going to Australia. So now that we have been vaccinated and COVID is trending in the right direction in the United States we've decided to take a smaller modified honeymoon to Hawaii this summer," said Mr. Palmer. 
---
AVHS physical education teacher Ms. Silva, a physical education teacher, also wants to take a family trip to the Hawaiian Islands this summer.   
"We are taking a family trip to Oahu which was supposed to take place last summer and got canceled due to COVID. I'm really excited because I love to spend time with my family. We were supposed to go to Oahu last summer to celebrate my son's high school graduation and my daughter's college graduation… [but] we rescheduled it for this summer," said Ms. Silva.
---
Trisha Sukale ('22), a soon to be Amador senior, is using her summer to spend more time with her loved ones, in addition to many outdoor activities.  
"This summer I plan to really just stay inside and spend time with my dog and the rest of my family. If I do go out however I would love to go hiking or meet up with some close friends. If COVID wasn't an issue, I would have probably had more plans to travel this summer," said Sukale ('22).