Music4Heart Spreads Love in the Community with Song
On April 30th, the student-run organization Music4Heart uploaded a virtual concert to cheer up Pleasanton residents as we continue practicing social distancing.
Founded by Amador juniors Chloe Jeon, Andrew Choi, and Pleasanton Middle School student Ella Jeon, Music4Heart aims to provide music for seniors and children alike.
In the past, Music4Heart has performed at the Parkview Senior Center in Pleasanton, playing pieces by Bach, Beethoven, and more.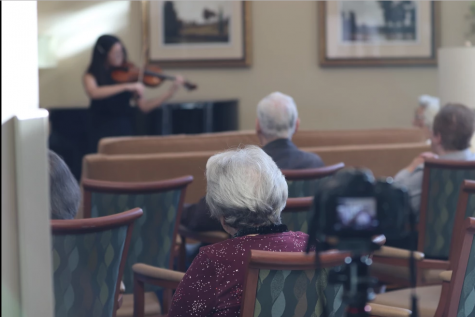 "We all persevered despite our nervousness, and by trying our best, we were able to deliver a small package of joy to the seniors. I truly enjoyed watching their faces light up with joy and excitement as we played for them, and I'd like to spread those feelings to more people of all ages and situations," said Chloe Jeon ('11).
Even though the group's scheduled March performance was canceled due to COVID-19, they remain dedicated to their mission.
"Preparing the music for the performance was a lot of fun because I was playing a lot of stuff I had played when I was much younger…When the performance was canceled, I was a little disappointed, but obviously there was nothing we could do about the circumstances," said Andrew Choi ('11).
Besides offering concerts, Music4Heart
also does charity work. They plan on offering teddy bears to children's hospitals and in consideration of the coronavirus, are partners with EPBBE. EPBBE is an organization dedicated to protecting healthcare workers in the East Bay.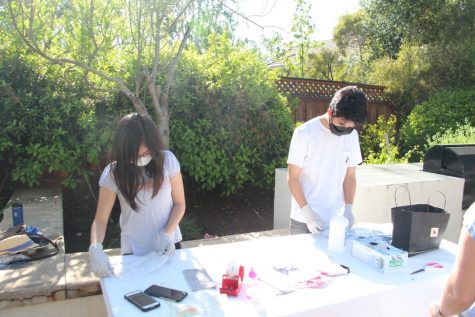 Their GoFundMe has raised $1,000 of their $5,000 goal in less than thirty days, allowing Music4Heart to purchase FDA-approved cotton masks and deliver them to the Parkview Senior Center.
Even as we continue to remain at home, Music4Heart is an example of how we can still help our communities while being safe at the same time.