Families are staying connected to their churches through the coronavirus pandemic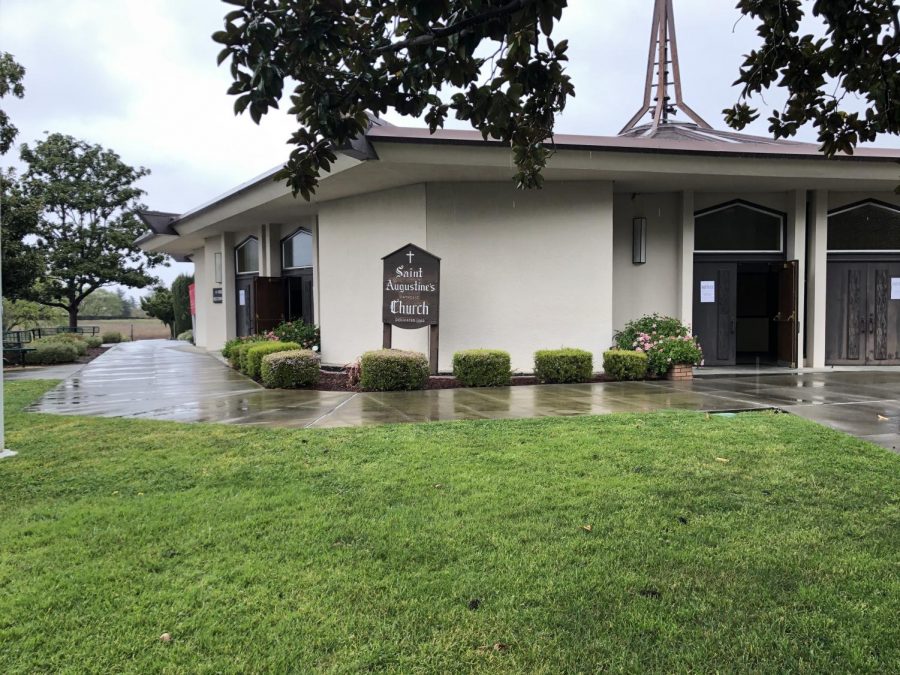 During this emotionally rattling time, many people are using religion to cope with the impact of COVID-19.
Governor Gavin Newsom's enforcement of shelter in place and ban on all gatherings has put a halt on in-person church services. However, many Amador families are finding other ways to stay connected to their church.
For example churches such as St. Joan of Arc have set up live streams that help their community stay connected. Especially, with important religious events like Lent and Easter occurring soon, people have found more comfort in churches.
St. Joan of Arc streams every Sunday Mass and has allowed more people to access their faith from their own home. 
"We're in the season of lent right now, which is a time of spiritual fasting and waiting, and it's fitting that we have to fast and wait for many things in our normal lives along with our spiritual lives right now," said Mary Kate Machi ('20).
Other churches have also set up live streams, they even continued doing small group sessions and pray together for those directly affected by COVID-19.
"It's [these events are] fun because it's with people you trust and know so it's not competitive, but instead relaxed," said Ben Hensen ('21).
The Valley Community Church has a program called Anchored that consists of small group leaders like Brett Johnson, a former Amador Valley student. These groups have continued to Zoom video chat. 
"It's important because we can help one another if we are devolving into doubts in a scary situation, and connect over what we all share and want to learn more about," said Brett Johnson.
Another church that is also using Zoom is Cornerstone Fellowship in Livermore. They have streamed their 11 o'clock Sunday Service. 
"Online service is interesting because it's live-streamed then recorded and then there's online worship to watch," said Hensen ('21).
Another Church involved is Kingdom Hall Jehovah's Witnesses, which has streamed their Tuesday and Sunday meetings.
"I think it's important to stay connected because it gives you hope to help you stay sane during this time," said Joseph Hensger ('22).
Overall, religion has brought many students a coping mechanism during this unique and unprecedented time. From games to services, churches are still finding ways to bring those closer to faith.