End-of-year reflection: Amador Valley football
Amador Valley's football team finished the 2022 season on Friday with a 5-6 overall record and a 1-4 record in Mountain League games. While the team went through ups and downs throughout the year, players and coaches continued to battle and found a way to succeed. 
One of the biggest highlights of the season for the team was defeating Foothill on Sept. 23. A nail-biting game ended with the Dons pulling off an overtime victory to avenge last season's loss.
"My favorite memory is watching the entire school rush Foothill's field. Beating Foothill is great for me, the coaches, and the players, but it's our school too. That's something we always put huge emphasis on… we always want to keep the town purple," said head coach Danny Jones.
Injuries to the Dons' quarterback position resulted in Jackson Visconti ('26) getting pulled up from the freshman team. He started in his first game against De La Salle on Oct. 28 and finished off the season splitting snaps with defensive lineman Brady Nassar ('23).
"I think I did more than I was expecting to. It's a lot to be pulled up to varsity as a freshman. It's a big job to take over especially when somebody gets injured (and) big shoes to fill in," said Visconti. 
Nassar is the first amongst the current team to commit to a college with more commitments expected to be announced. The seniors have embraced one another during their high school careers and are awaiting their next chapters in football and education.
"It's a whole step when you're playing for an entire city of thousands of people. You've got these amazing coaches that are gonna teach (me) a bunch of things and (I'm) going to get so much better playing on the biggest stage in the biggest moments. Just looking forward to more football, getting better and enjoying myself in college," said Nassar.
Throughout each circumstance, the team has stuck together and lifted each other up to get better each day. The brotherhood and leadership built around the team made Amador's season special for all the coaches and players. 
"(I told) the group of seniors how much I loved them and thanked them for their leadership. There were a lot of times in the middle of our season, when we lost three in a row, they continued to be great leaders and (came) to practice," said Jones. "It shows a lot of what kind of people those seniors are and I'm going to miss the hell out of them."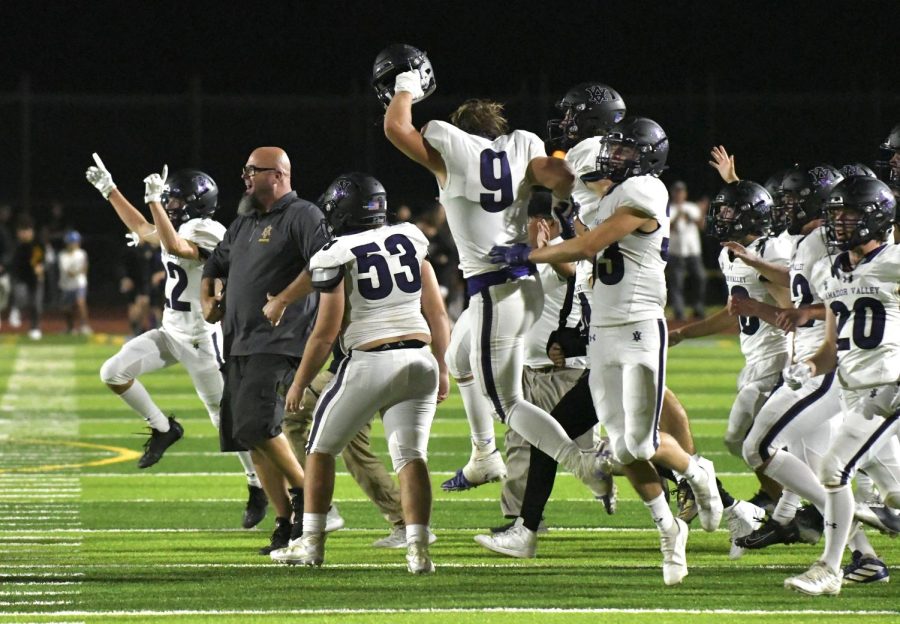 Leave a Comment