Oreo throws itself a birthday party with the unveiling of the Chocolate Confetti Cake flavor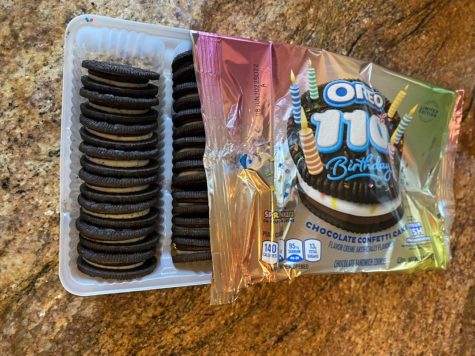 It is hard to believe, but the beloved Oreo cookie is celebrating its 110th birthday this year, and to commemorate over a century of popularity, Oreo is releasing a new flavor called the Chocolate Confetti Cake Oreo. This flavor was made available in stores on January 3lst, a treat for all shoppers with a sweet tooth.
The Oreo was created by NABISCO(National Biscuit Company) employee Samuel Porcello in 1912. NABISCO quickly capitalized upon this sweet treat, and it became a classic dessert cookie.
Now over a century later, Oreo has released many variations of the original cookie sandwich with creme in the middle. From the golden Oreo, which takes on a yellow hue, the mint Oreo which has green creme, to the chocolate fudge covered Oreo, the company has taken many creative risks in their experimenting and received positive feedback from all around the world. But this new flavor might be the greatest undertaking yet.
Cookies and Cakes, Oh My!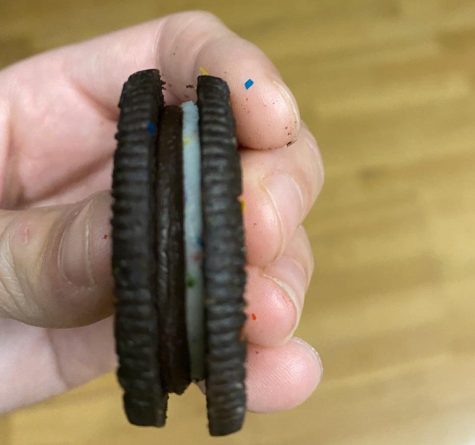 From the first rip of the package, the smell of birthday cake is strong, already hinting at the overwhelmingly sweet taste to come.
At first, the rows of cookies look overwhelming. Each sandwich cookie features chocolate creme and vanilla cream in the middle, making it taller than the typical Oreo. A faint dusting of sprinkles on the top imitate the sprinkles on a birthday cake, and give the cookie a pop of color.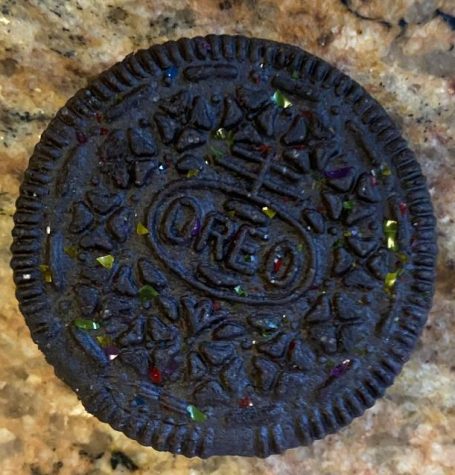 On the first bite, the taste buds explode; the sharp taste of birthday cake flavor supplemented with chocolate turns up nostalgic memories of past birthday parties. The creme has a bit of a crunch to it. A closer examination reveals hidden sprinkles dusted inside the creme as well, a small touch to a cookie that already has so many flavors in one. 
Overall, the cookie is one of the most unique flavors that Oreo has ever tried, taking it one step further than their typical birthday cake cookie. It is rich and after one or two cookies, many consumers will feel overwhelmed by the pure sugar rush that accompanies it. 
To find this cookie, look no further than local grocery stores. However, this flavor is limited edition, and customers will want to grab them quickly before it runs out.