Best Gifts from Small Businesses
With Valentine's day right around the corner, here are three perfect small businesses to shop for your last minute gifts! With pandemic going on, it's more important than ever to support local businesses! These gifts have a perfect Valentine's theme, but don't hesitate to find gifts from these places year round!
Towne Center Books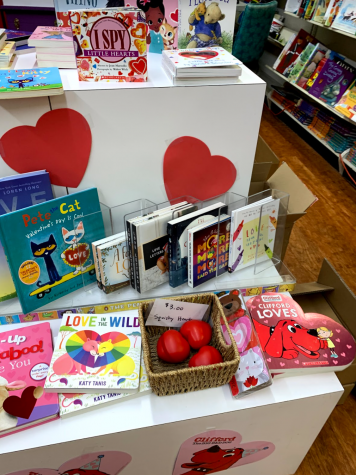 Towne Center Books sell more than just your everyday books. It's located conveniently on Main Street in Downtown Pleasanton. They sell cute gifts from little knick knacks to handmade jewelry.
Flower Bouquet
Paper Flowers are an excellent alternative to a real bouquet. They cost less than a real bouquet and will last much longer too!
"It's all the joys of flowers, but no carbon footprint so it will last a very long time," said Towne Center Books' clerk Nancy. 
Handmade Jewelry
Towne Center Books also provides beautiful handmade jewelry both crafted locally and internationally. They sell jewelry from The Didi Jewelry Project. 
"The Didi Jewelry Project was founded in 2012 and it helps women in India by teaching them jewelry making skills so I like to support them and the money goes back to the women who make them," explains Nancy. 
Cute Children's books
Children's books are the perfect gift for your sibling, child, or friend, especially to get into the Valentine's day spirit. These picture books are adorable and will teach your little friend all about valentine's day. The kid's section is located in the back of the store. 
Valentine's day books
They also have perfect humorous valentine's day books for adults too.
Good Common Sense Naturals
Why not treat yourself or a loved one to a fun spa day. Good Common Sense Naturals can provide you with amazing spa and beauty products all made in house. They're located on Main Street Downtown Pleasanton across from Museum on Main (the Pleasanton Museum). All of their products are mineral oil, synthetic colorant, petroleum, phthalate, paraben, and silicone free. 
"When it comes to the Valentine's season, we get a lot of people who want a spa kit so we do a lot of custom gift sets. We'll do the whole shebang for you. That's what we're really known for.," explains the shop owner.
Conversation Heart Bath Bomb
Bath bombs are key to a perfect spa day. Give your loved one a little conversation bath bomb to get in the relaxed spirit of Valentine's day.
Queen of Hearts Whipped Soap Scrub
Their sugar body polish smells like sweet orange blossoms. They're super popular so get them before they sell out!
Candy King Inc.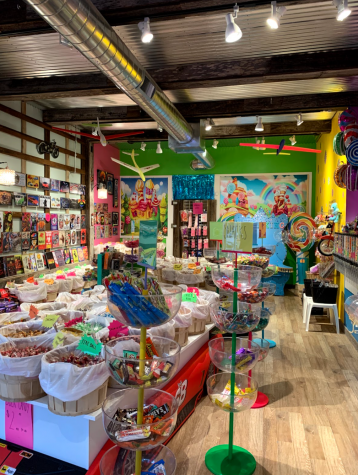 Candy King Inc. is a new candy shop right in the heart of downtown Pleasanton. They sell all types of candies and are a perfect place to stop by before seeing your valentine. 
"We got teddy bears, led balloons, necklaces, all sorts of knick knacks that would go great with a candy gift bag for your loved one," said Candy King Inc. employee David. 
Little Valentine's Day knick knacks
In the front of the shop, there is a little bucket filled with little goodies you can get your valentine. Everything from lollipops to jelly heart rings. 
Bags of Sweets
If you are looking for a specific type of sweet, they also have candy bags you can customize to your liking. They have classic candies like Skittles and Mike & Ikes. 
Stuffed Animal 
Their Valentine's day themed stuffed animals like this tiger goes perfect with any candy gift you're giving to your valentine. They also have normal stuffed animals like blue, white, or pink bears.