Holiday Gift Guide- Small Businesses Edition
Support small businesses this year and check out our personalized holiday list!
The season of gift giving is just around the corner. However, with the devastation of the Coronavirus pandemic, small businesses need support now more than ever. Make it a twofer when you're shopping this year- buy a great gift AND support a small business. We've put together a list of 11 gifts you can buy this year, ranging from $ to $$$, that come from small businesses run from all over the world.
For plant parents:
Graptosedum 'California Sunset' Succulent | Leaf & Clay – $5
An easy and affordable way to give this holiday season comes in the form of a succulent. Leaf & Clay offer a wide variety of colorful, out of the box plants. Succulents are the perfect gift as they are extremely easy to take care of! Your favorite plant parent will love to add this to their collection. 
For spa enthusiasts:
CIOCCOLATO Coffee Scrub | BathHouse Soapery & Caldarium – $12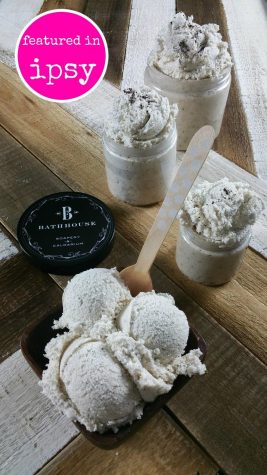 This coffee scrub is all the rave! Featured in IPSYGlam Bag February 2016, this cult classic body scrub leaves dull skin feeling pillowing and bright. Plus, it'll leave a warm fragrance of coffee. 
For everyone under the sun:
Black Girl Sunscreen SPF 30 | Black Girl Sunscreen – $18.99
Finding sunscreen that won't leave blue streaks is rare, especially for those with darker complexions. Black Girl Sunscreen has solved this issue with their SPF 30 sunscreen that will leave skin glistening and protected from harsh UV rays. 
For aspiring artists and writers:
BLACKWING 602 (Set of 12) | Blackwing – $24.95
The Blackwing 602 is infamous for being one of the best pencils in the world. From John Steinbeck to Looney Tunes creator Chuck Jones, it's praised to be the crème de la crème of pencils. It's smooth graphite core promises to go "half the pressure, twice the speed." This pack of 12 will last for all of 2021.
For chilli lovers:
TRUFF HOT SAUCE – $17.98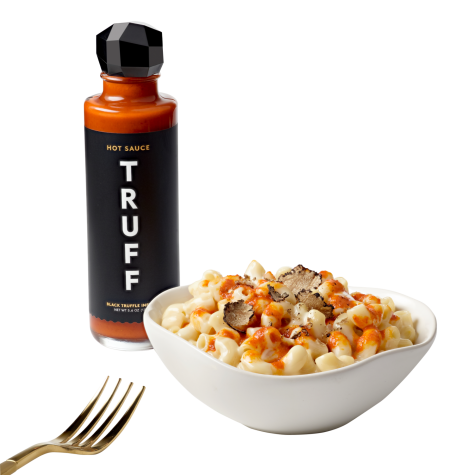 If you're looking for a gift that will blow spicy lovers away, Truff's hot sauce is the perfect gift idea. This classic hot sauce, with a dash of fancy, contains black truffle and savory spices. With a spice level of 3,000 SHU, it'll knock the socks off whoever dips their food into this delicious concoction. 
For candle collectors:
Twisted Candle | Wax Atelier – £13.50
Odd shaped candles took 2020 trends by storm. This twisted candle is perfect for anyone looking to broaden their candle stash. It's made out of green tea wax and is a conjoined candle that has two wicks waiting to light up a room this winter. 
For sophisticated sugar connoisseurs:
Small Holiday Gift Set | K.Minamoto – $39.90
K.Minamoto is Japanese confectionary business located in the heart of San Francisco. Each item is beautifully wrapped and is imported fresh from Japan. This holiday gift set has a little bit of everything from ayaichigo to suikanshuku. They also offer other sized gift boxes as well ranging from individual items to extra large gift sets. 
Honorable mention: they offer the most pillowy match mochi with a sweet red-bean paste core and is coated in matcha green tea powder. 
For those who are expecting:
Mini Diaper Cakes | Honest – $39.95
By the next holiday, some may have already added a new tyke to the family. Before this happens, gift those who are expecting this adorable diaper arrangement. A new parent can never have too many diapers. 
For fashionable trendsetters:
Strawberry Necklace | Blóma – £34
Blóma is a woman led small business located in the UK. They create beautiful handmade jewellery pieces. This pearl strawberry necklace will look stunning on whoever is being gifted it. Blóma also offers a vegan version of this strawberry pearl necklace for £33. 
For caffeine fanatics:
Travel Match + Thermos Set | Mizuba Tea– $43
Calling all coffee and tea lovers! This matcha green tea plus travel mug set is excellent for anyone who loves their daily dose of caffeine on the go. Matcha green tea is stronger than most teas so its compatible with coffee drinkers too! 
For cooks: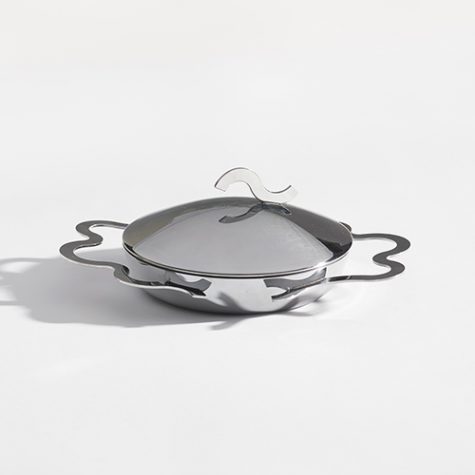 The Tegamino Egg Pan | The Glass House– $135
Not everyone can spend the holidays with a significant other, but they can definitely make the most delicious breakfast for one with this sleek pan and lid set. The Tegamino was designed by Italian architect and designer Alessandro Mendini. The most charming pant to cook, serve, and eat from!