Covid-19 testing for Alameda County has begun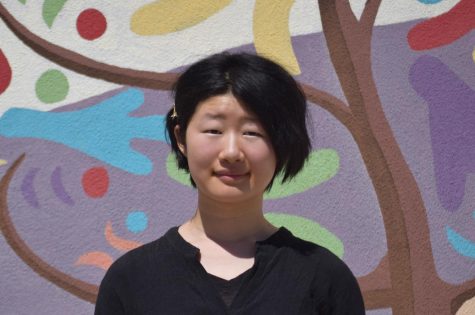 More stories from Elyssa Lieu
Pleasanton's first coronavirus testing location is officially open. The testing site became open to the public on Monday, April 27 at the Alameda County Fairgrounds.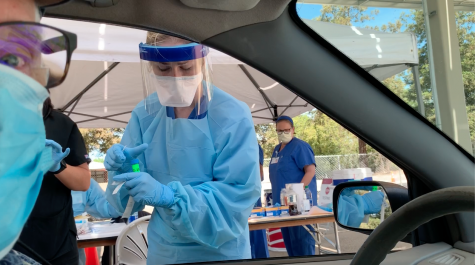 After exceeding testing capacity on April 27, the testing site has changed its hours to 9 AM to 1 PM on Monday to Friday and increased the number of tests it will offer to 1,200. It will also serve as Dublin and Livermore's official testing site.
In a statement from Stanford Health Care, which will manage the site, citizens do not need to schedule an appointment or get a physician's order beforehand. However, they must have at least one of the coronavirus symptoms to be tested.
The test itself is quite invasive and requires a swab to be inserted into the nose for at least 10 seconds, to have an accurate reading.
"It looked like everything was set up pretty well. There was somewhere between 50 and 60 people their including medical personnel and the people getting tested. If someone knows that they are experiencing symptoms, then they should get tested. I like that you could go in, get tested, and get out efficiently. The actual test was somewhat uncomfortable. If you have symptoms then you should check it out," said Vaughn Wolffe, one testee. 
Anyone older than 10 years old is welcomed to be tested. Results will come in 72 hours, with billing going to insurance costs.
The new location comes at the perfect time, as records shows cases in Alameda County continuing to increase to 1,239 as of April 25.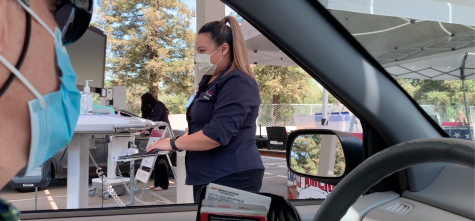 Previous to this, the nearest testing spots were based in Hayward and Fremont [excluding Stanford Health Care] and needed citizens to reserve appointments ahead of time. 
Leave a Comment