Right under your nose: how Special Operations fights trafficking in the Bay Area
When the risk for human and sex trafficking is at an all-time high in the Bay Area, Special Operations, a private organization of investigators that find trafficked children, steps in and keeps kids safe from traffickers.
The concept
For such a hard-hitting topic, it is surprising that it is not spoken about in schools, despite the Bay Area ranking third on the FBI's list of most trafficked children. Sensitive topics like human and sex trafficking rarely get talked about, even though kids are in danger in the communities we live in.
"The concept of exploitation includes everything from the selling of sexual images to individuals to sex trafficking. It's happening in every zip code; it's happening everywhere. I'm not saying this could happen to everyone's child but it could happen to anyone's child," said Sharmin Bock, Assistant District Attorney of Alameda County.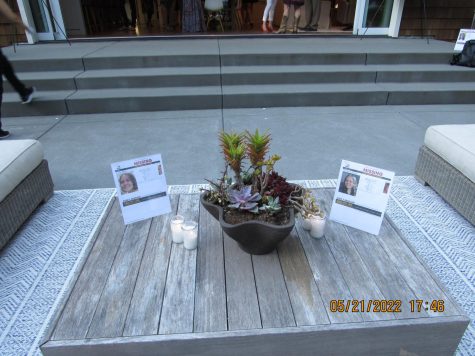 A reality that struck home was that the prosperous community of the Bay Area (with a median household income over $20,000 more than the national average) was not one I associated to be so prevalent with sex trafficking, but traffickers target children anywhere and everywhere, including Pleasanton, Livermore, San Jose, San Ramon, Marin County, and everywhere else.
Luckily, Special Operations is there to help. In 2018, Special Operations started with one case — slowly expanding over the years to reach 27 cases in 2022 with 7 investigators based over California and Nevada.
"When we are given leads that something nefarious is going on, that is when we spring into action. Our job is to collect the evidence to prove that there is a crime going on and to really give that evidence almost on a silver platter to law enforcement. When they have all the evidence that's necessary, they have no choice but to act," said Isabelle Finney, CEO of Special Operations.
Putting children first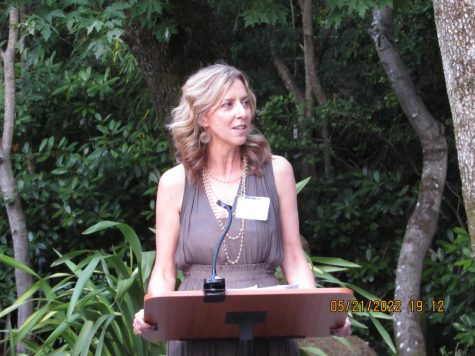 Finney has been a saving grace for many families in finding their children. Her passion and utmost commitment as the CEO of Special Operations causes her to put children's safety first for every case.
After leaving a local police station in Marin after being told their was nothing they could do for her daughter, a mother "left there broken, beaten down, anxious and depressed, and started turning up every rock [she] could."
"It wasn't until I met Isabelle that I could finally drop my shoulders because she was speaking my language and she was thinking about getting the criminals," said the mother.
When a program has the same urgency in saving children in their communities as a family does, it is bound to be successful. Special Operations has that effect due to their caring and high-priority nature. 22 cases have been solved, with more on the way.
The dangers of the internet
There is no equation for children who are trafficked by predators. Sex trafficking does not discriminate; it could happen to anyone no matter their home or school life, with cell phone and social media usage being a major problem. The more time teens spend online, the more susceptible they can be to traffickers online. Even the private investigators of Special Operations use social media to find predators targeting children.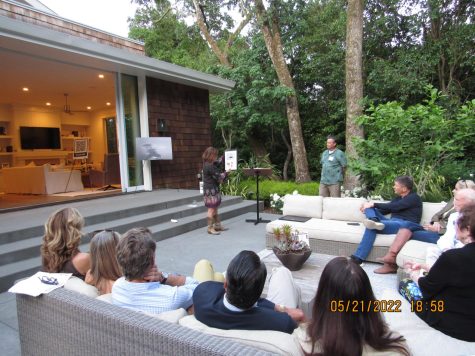 "Sometimes all it takes for us to identify a predator is to offer a child a brand new iPhone in exchange for their [old one] which can contain critical evidence, sometimes even the location of where these traffickers are. But most of the time it's not that easy. We typically begin conducting intense online social media searches and sometimes our private investigators take on an undercover role on social media in an effort to develop information on where the youth may be," said Vic Lacey, Head of Investigations.
Finding kids
The private investigators that work with Special Operations assist police departments in finding missing and trafficked children. Special Operations differs from local police in how they do not wait for a crime to be committed before acting; they research and turn over stones unseen in order to reach the lengths to find information.
"The police out there are drowning, and the need that exists is that Special Operations comes in and fills a gap because there's too many children out there that need to be found; there are too many investigations that need to happen. They are vitally and critically important to saving our most precious resource: our youth," said Bock.
Even in thriving communities, children are not guaranteed to be safe. Which is why Special Operations is always searching for more aid in any way possible — volunteers and donators make a difference in the lives of trafficked children.
"What drew me to Special Operations was their really direct approach; they have boots on the ground, they're dealing with the issue head-on, they have a team of private investigators who go out [and] investigate the crime and rescue the kids, they provide complete wrap-around services for the kids. They provide clothing, food, shelter — whatever the kid needs to be able to heal from this horrific act," said Shyla Hendrickson, an advisory board member.
With the heroic work that Special Operations does, it is vital for children to be vigilant and aware of their surroundings and their presence online. To learn more about the cause, visit findingkids.org.