Remembering three celebrities who passed away in December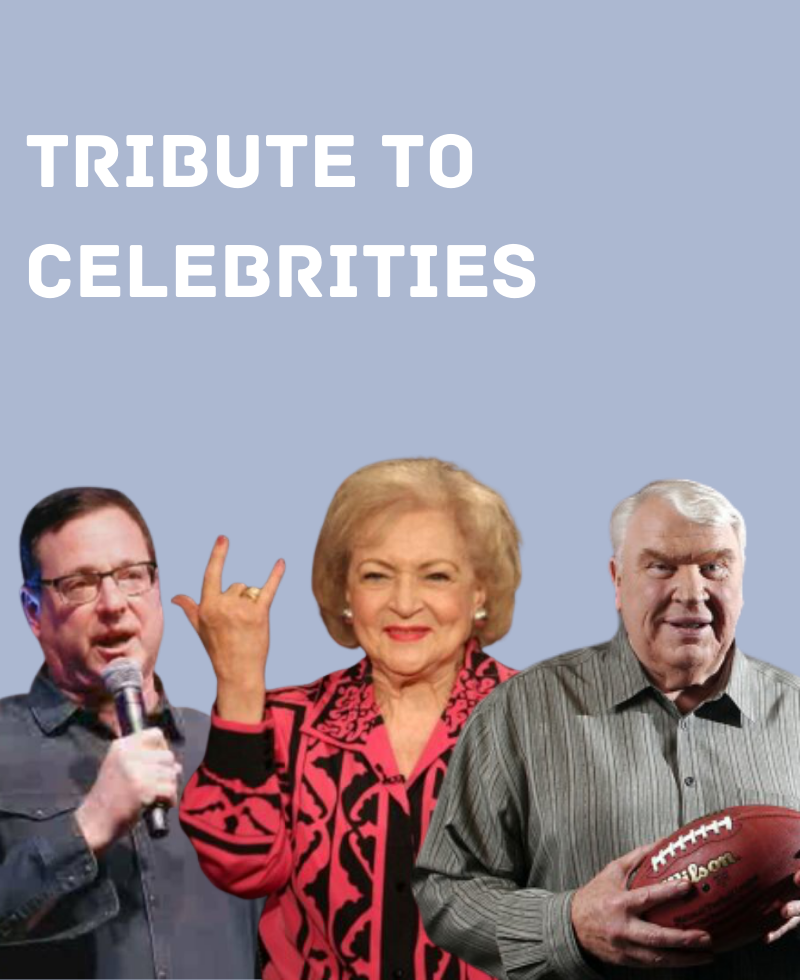 Last month, the world lost three stars.
Betty White
Actress and comedian Betty White passed away due to a cerebrovascular accident, or stroke, on December 31st, less than 3 weeks before she would turn 100 years old.  A cultural icon, she was best known for her role on "Golden Girls."
"I grew up watching the Golden Girls in the 80's. I loved watching [White] play Sophie, because that character was so naive and so loveable and she loved everybody," said Amador Valley photography teacher Merilee Fisher. "She was an identifiable character on that show. My awareness from an early age of just a great actress."
A woman of many firsts when it came to television, White was the first woman to produce her own television show and to host a talk show. For 80 years, she brought laughter to audiences with her witty sense of humor. 
"When she died I felt bittersweet. It's sad to lose such an icon but sweet because she had lived a good life….What more can anybody ask for. We all travel through this life once and to have it be such a quality life, what more could you want." said Fisher.
"
I have no regrets at all. None. I consider myself to be the luckiest broad on two feet."
— Betty White
John Madden
American football player and sports commentator, John Madden, passed away on December 28th at his home in Pleasanton, California. In his coaching career with the Oakland Raiders, Madden led the team to seven AFC title games and a win in the 1976 Super Bowl. 
"When I think of Madden I think of turducken, I think of words like 'boom' and other onomatopoeias. I think of the 70's, and those Raiders teams, they were all like felons, they were aggressive," said Amador Valley history teacher and lifelong Raiders fan Antonio Yovino.
After retiring from coaching at age 42, Madden became a sports broadcaster on CBS, using his extensive knowledge of football and expressions like "bang!" and "whack!". He was the most distinguished television sports analyst from 1979 to 2009, winning 16 Emmy Awards and covering 11 Super Bowls. He was elected into the Pro Football Hall of Fame in 2006.
"The legacy of John Madden would be — if you go with Raider cliches — 'commitment to excellence' and 'just win baby'," said Yovino. "If you watch his documentary, he's from Daly City, he's a Bay Area guy, grew up in a blue collar family. Hard work, and the legacy of respecting everybody."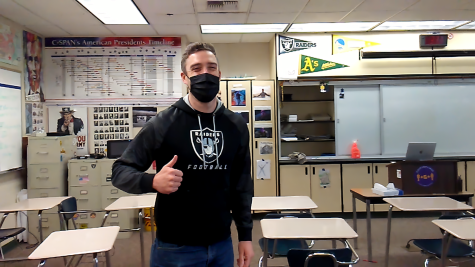 Madden was also famous for being the name, voice, and face of one of the most popular football video games, "Madden." Over 130 million copies of the game have been sold, and new editions are released each year.
"I grew up playing Madden non-stop with my brother and all my friends, so it's a big part of my life," said Yovino. 
The City of Pleasanton is honoring John Madden in multiple ways, including flying the flags at half staff and hanging a banner under the Pleasanton arch in memory. 
"He lived in Pleasanton for decades… We wrote a commemoration to him and his family about his contributions to our community, and it was signed by me and all of the council members," said Pleasanton mayor Karla Brown.
The Madden family owns the Rose hotel, the Pleasanton hotel, Stanley Junction Apartments, and many more properties in the city.  Madden was one of football's trailblazers, and his legacy will continue living on in Pleasanton and throughout the NFL community.
"
When the going gets tough, I'm not always sure what you do. I'm not saying that I know how to fix everything when the going gets tough, but I do know this: when the going goes tough, you don't quit. And you don't fold up. And you don't go in the other direction."
— John Madden
Bob Saget
Bob Saget was a beloved stand-up comedian and actor who sadly just passed away on December 29th. He was found face-up in his bed at the Ritz Carlton hotel in Orlando, Florida. Police are unsure of his cause of death at this time, but autopsy reports say there was no sign of drug use or foul play. 
"It's very shocking for his fans to hear. I mean, it was an unexpected death, and those are the ones that really hit the hardest," said Sahana Kumar ('22).
Saget was best known for his role in the famous 90's sitcom Full House. He also had a long-standing career in stand up comedy, and was one of the first America's Funniest Home Videos hosts.  
"We should appreciate the work he's done because that's most likely what he would want us to do. He's a comedian after all," said Kiana Lum ('22).
Saget made an impression on the lives of many, especially the children that watched and learned life lessons from his character Danny Danner on Full House.
"
Like with any good art form, if you can entertain people and make them think, it's an honor. It's just an honor to be a comedian."
— Bob Saget
Leave a Comment