The online shift: an opportunity for many students
When the beginning of the pandemic hit almost two years ago, millions of students all around the world shifted online. From schools to club activities to extracurriculars, everything was either canceled or moved online. 
Now, when everybody begins to move back in person, some activities still remain online. Are extracurricular activities more easily obtainable for students now? 
Online activities help students access and participate in more academic extracurricular activities. 
The shift
During COVID, everything moved online: school, competitions, and even performances. Take the American Math Competition (AMC) tests for example. Students taking this prestigious math competition before 2020 mostly took it in-person. 
"Before covid, I took the AMC 10 in person. By that, I mean about a couple of hundred students in the tri-valley district get together in Amador's Multipurpose Room to take the test while 10 or so teachers walk around and administer the students. After covid, however, the AMC 10 in 2020 and 2021 is taken on online," said Gavin Wang ('23). 
Other similar academic competitions and extracurricular activities that many students take part in moved online. 
Yet, this year, even when schools returned in-person, these tests still remained online, offering both online and in-person options. 
"I think that there is not much of a test-taking environment felt while taking online compared to in-person. Even if there are administrators, they cannot see exactly what the students are doing. This can lead to cheating behind the screen. The best way to solve this is to have the administering process more rigorous with the cameras angled towards the student's body," said Wang. 
Regional programs and competitions also expanded outward across the nation, allowing for more participation from all across the country. High school debate is an example of this. 
"I like online debate since it's more relaxing and convenient than in-person debate. Online, delivering a speech is more simple since there are many factors that you wouldn't have to worry about if you are giving a speech in person," says Michael Li ('24). 
Online activities are oftentimes more convenient; working and participating from home saves the trouble of physically being in one place. 
"You don't need to worry about eye contact or fidgeting that much. Finding rooms is also much easier online since they just give you a link, but in person, you would have to manually navigate the school to find the exact room, which is much more time-consuming and tiring," says Li.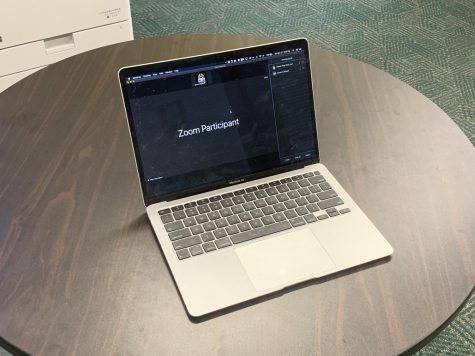 Continuing Online
Including a hybrid option for these competitions is a great idea, expanding programs to everywhere around the country. 
Overall, I think both methods are fine, and that online debate is a good solution for debaters during the pandemic. I feel excited about participating in online and in-person tournaments over the next few years.
Online participation — if proctored fairly — can extend access and outreach. Students can gain new interests and further their old interests online. 
"Last year, summer classes were over Zoom and not in-person. This cuts down the commute time, giving me more time to study and more convenience as I can study while eating or in my pajamas," said Wang.
However, online school has exposed the internet inequality that many students have experienced. 
Although many students may not have access to the same technology and internet situation as others, a hybrid option increases opportunities for students; participating online gives students from all over the country a chance while allowing for those who do not have great internet access to participate in-person. 
This flexibility defines hybrid activities where students can participate any way they like.