Handmade 4 the House is selling jewelry and crafts for Mr. Amador
Three Amador students run the small business Handmade 4 the House. The business gives 100% of its profits to the Mr. Amador program, ultimately supporting the George Mark Children's House.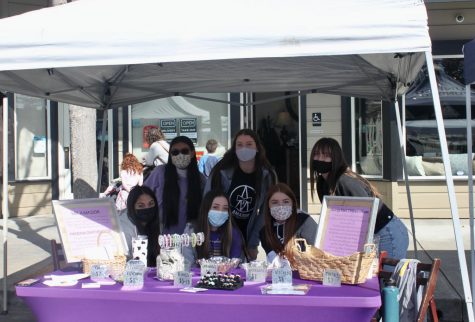 "Mr. Amador is a program at Amador Valley where we hold a pageant in April and we do a lot of fundraisers and stuff like that to raise money for the George Mark's Children's House, a palliative pediatric center for children in San Leandro," said Shania Ahmed ('23), one of the founders of Handmade 4 the House.
The business behind the name
The name of the business stands for a variety of things, including the handcrafted items that the students make as well as the George Mark Children's House.
"The business is called Handmade 4 the House because myself, Coco Besson, and Shania Ahmed handmade all [the] items and the house refers to the George Mark Children's House where Mr. Amador donates their money to," said Mia Hildrebrand ('21), a founder of the business.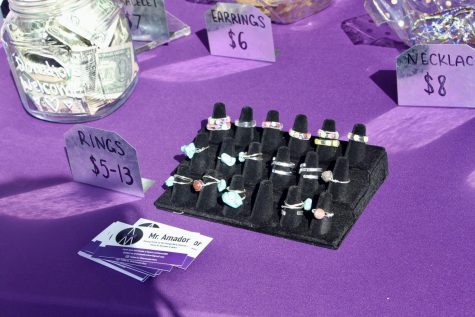 The student-run business sells a variety of handmade items, including jewelry, keychains, stickers, and calligraphy cards. 
"I focus on stickers because I have my own small business apart from Handmade 4 the House where I sell my own stickers. And so, I designed a few Amador stickers and stuff like that. When I joined Mr. Amador to be a part of their publicity team, Mia reached out to me and we started Handmade 4 the House." said Ahmed.
Safety measures with deliveries
With a business that started in the middle of a pandemic, the team takes extra measures to ensure safety for anyone who buys their products.
"With covid, we have contactless local pickup where customers will pick their items up from one of our houses and we leave their items out on our porch. We also do shipping to anywhere in the United States," said Hildebrand.
Handmade 4 the House will continue selling their products until Mr. Amador ends and has hopes to continue in the next school year.
"So far, we don't have plans for [year-long] yet. Mia and Coco are both graduating this year so I am not really sure how that would work out next year. But so far we definitely know that we are going to be running it until Mr. Amador is finished," said Ahmed.