Medical club DAMC donates homemade masks to local hospitals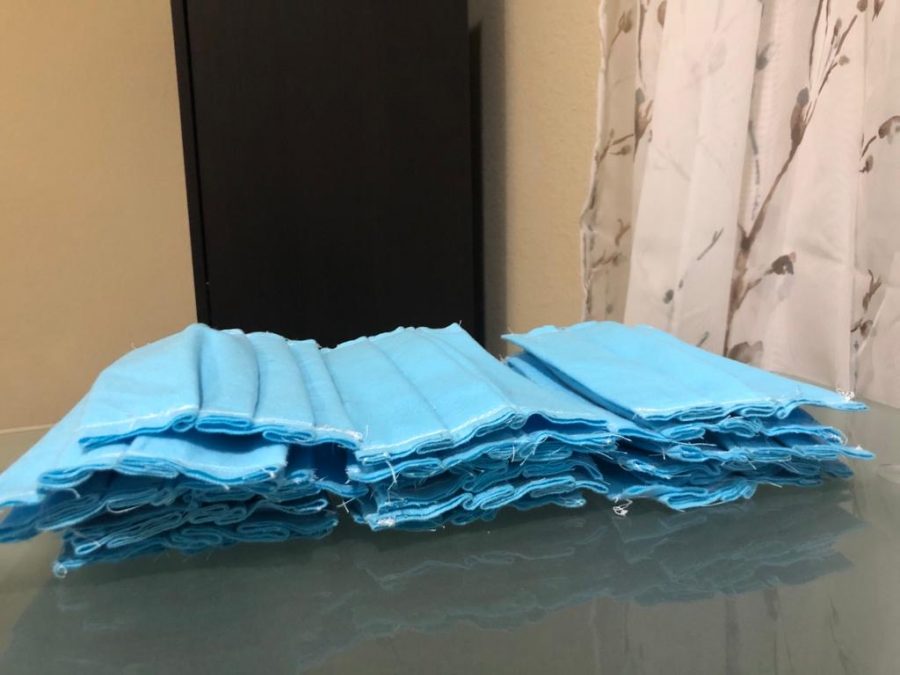 With the Covid-19 outbreak wearing medical supplies thin, members of Dons Aiding Medical Charities, a club at Amador, spent their spring breaks making homemade masks which they're donating to hospitals in need.
"Through the news we heard that hospitals had a scarcity of masks. Our club is founded on the idea that we need to give back and aid as much as possible, so making masks seemed like a perfect job which fit our ideals," said club secretary Shruti Sonekar ('21). 
DAMC began their efforts online, reaching out to hospitals to find where they'd be able to deliver the masks. Even though many hospitals are in need of resources, the club encountered problems.
"A lot of hospitals, although they accept donations, don't accept homemade masks," said club president Avery Sliwak ('21). 
The club ended up deciding on Kaiser Permanente, which in addition to accepting other medical supplies, has sewing patterns, instructions, and video tutorials to make the type of homemade mask they need.
"Different hospitals are planning to use these masks for different needs. Some hope to get masks to cover N95's and others are asking for masks to supply to their patients. Based on who they're trying to protect, there's different requirements," said DAMC president Srihita Ramini ('21). 
The masks themselves are made of two layers of cotton fabric and have several pleats to ensure a snug, protective fit.  They're not intended to protect against the coronavirus itself, but having them allows hospitals to save medical-grade masks they do have for the doctors and staff risking their lives to protect patients.
"It's not only coronavirus patients at the hospital. We don't know all the conditions, but at least we're providing people with masks that can help protect them," said treasurer Laya Karthikeyan ('21). 
So far, only a small group within the club has been making masks to work out the process of purchasing and distributing the needed materials as well as sending out finished masks. Online shopping was one of their only options and even that had its challenges.
"Because of the pandemic, we aren't getting all of the materials we order on time," said Karthikeyan.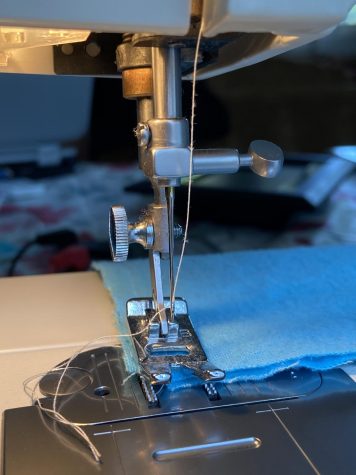 With the materials they did receive, those members used Kaiser Permanente's pattern and instructions to start sewing the masks over spring break. 
"It was the first time I had used a sewing machine and I felt like it brought my family together. I needed help sewing and my entire family came together to help me finish the task," said Ramini. 
The club hopes to inspire others to do their part for the community, and help in any way they can.
"People should think about getting involved at home because it is our duty to our community and to those who are in need of our support. We have to look out for one another and in turn we'll be part of looking out for our nation," said Sonekar. 
As the club's first set of masks get sent out, the officers want to expand and get more Amador students involved in making the masks.  To follow updates or find out how you can help, you can visit their instagram page: @avhs_damc .