2019 Homecoming Rally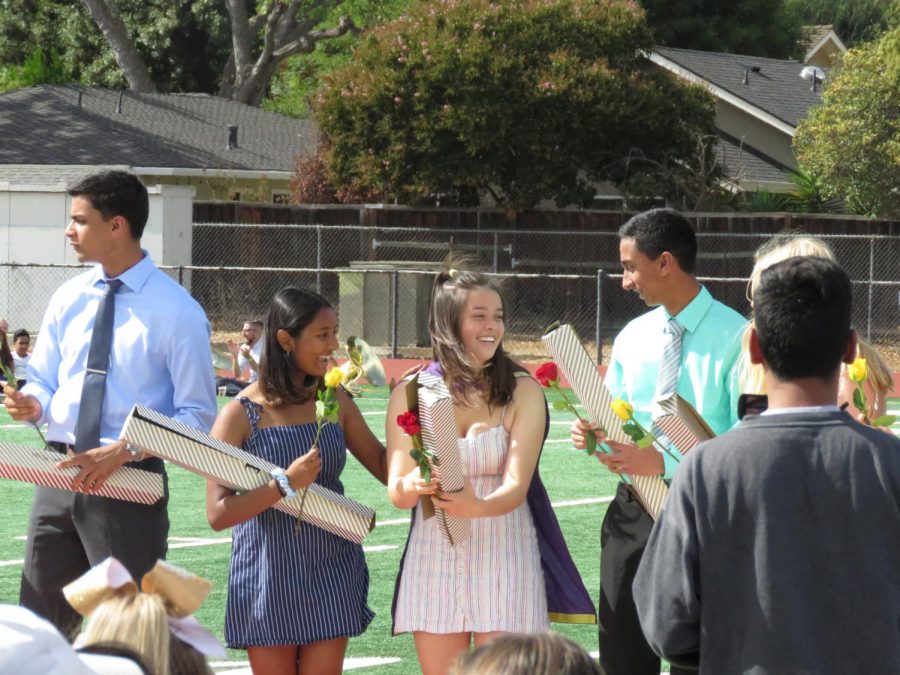 Alex Wu and Gianna Ghio, Staff Writers
October 29, 2019
The Homecoming Rally has been a beloved tradition at Amador for years. As one of the largest rallies of the school year, the homecoming rally is an exciting event for Amador students and teachers alike. 
The performers spend many extra hours preparing and perfecting their performances for the big day. Their extra practice paid off because the students of Amador enjoyed the performances greatly.
Other Amador students appreciated the inclusivity of the rally and how they allowed many different groups on campus to perform.
"I liked it how they allowed the Bollywood club and the dance team to both perform because most schools probably would have picked one or the other," April Krywe ('22).
Students enjoyed the Bollywood club's performance because it helps show the diversity at Amador and helps students become more knowledgeable about the different cultures represented at Amador.
One of the most popular programs of the Homecoming rally was Bubble Soccer, a game in which teachers competed against teachers in a soccer game while having their upper body clustered in a plastic bubble. This challenge made the game more intense and fun for the audience to watch.
"The bubble soccer is pretty fun, and challenging" said Amador physics teacher and participant in the bubble soccer game, Jonathan Brix.
This year's Homecoming Rally was a complete success, from the amazing performances, to the entertaining hosts, to the part that everyone was waiting for, the crowning of this year's homecoming royalty.
See the full photo album here.