2019 Aloha Spirit Week and Rally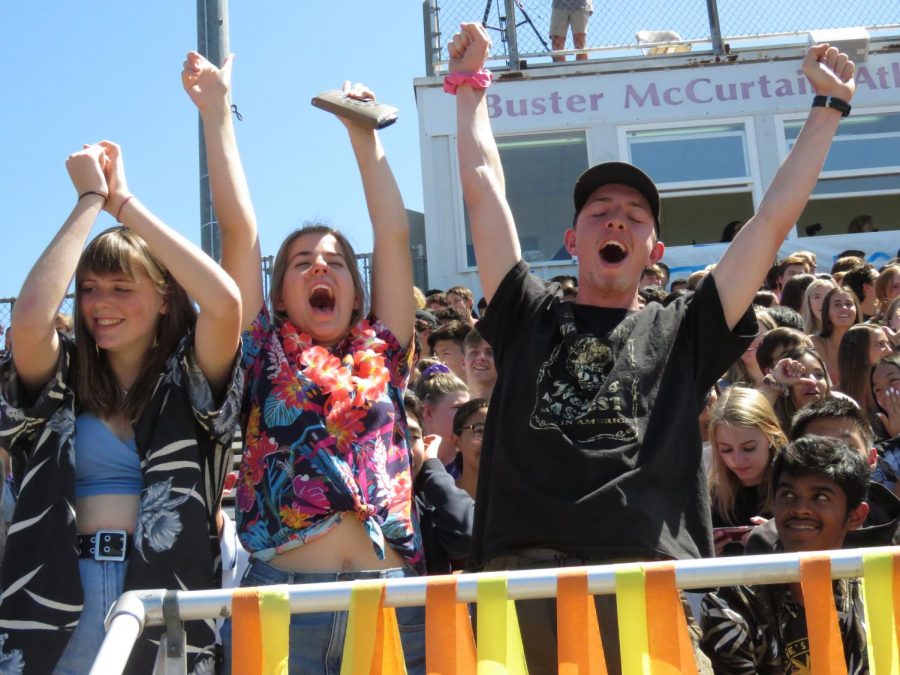 Monday, August 26 marked the beginning of Aloha Spirit Week, our first spirit week this school year at Amador. 
Over the course of an Amador student's time at our school, he will experience many shows of spirit such as a lip dub, homecoming week, and Donversity, but for Freshmen, Aloha Spirit Week was the first opportunity to show and be a part of Amador pride! 
We kicked off Aloha Week with dressing in fresh summer colors.
"We wanted to do something that was easy for people to participate in. Everyone has something with a summer color!" said ASB VP Megan Sloan ('21).
It isn't uncommon for people to forget to dress up on Mond
ay, as it's the first day of the week. But for those who do remember, it shows their added passion.
Tuesday's spirit day was Tacky Tourist Tuesday! People decked out in their Hawaiian shirts, fanny packs, sandals, sunglasses, and hats. The fashion might be corny, but the enthusiasm is genuine.
Spirit weeks offer Amador students a chance to express themselves. In particular, Aloha Week is a way to kick off the year with a show of unity and excitement.
"Tacky tourist day is my favorite. It's fun, has a lot of options, and it doesn't need to be coordinated," said Sophia Marcoux ('23). 
On Wednesday, students wore their class shirts and showed their personal class P.R.I.D.E. The school was filled with a feeling of unity as students twinned with their fellow classmates.  
Some teachers also get involved with the spirit days by assigning extra credit to those who dress up for the occasion. 
"I think promoting spirit days is fun because it promotes class community, campus community, and a positive vibe. I'm all in!" said Botany and Biology teacher Clif Simms. 
Day Four's spirit day was Lifeguard Day! Students wore lifeguard gear and the color red to get into gear.
"Honestly, it's pretty fun to dress up. Not gonna lie, it's kind of like a second Halloween!" said Sierra Deaver ('21). 
Friday, August 31 was the Aloha Rally! It featured incredible performances by Bollywood Club, Dance Club, and Cheer. 
For this year's Freshmen, the Aloha Rally is the first Amador rally they've attended. They got to experience fun Amador traditions like the Yoyo Girl and the iconic Amador Valley Roller Coaster wave. And, of course, the seniors wore their Burger King crowns with pride all day! 
Overall, the 2019 Aloha Rally was definitely a success. From themed clothing to an extravagant rally, Amador overflowed with school pride this week. Go Dons!!