Why Russian sanctions do not work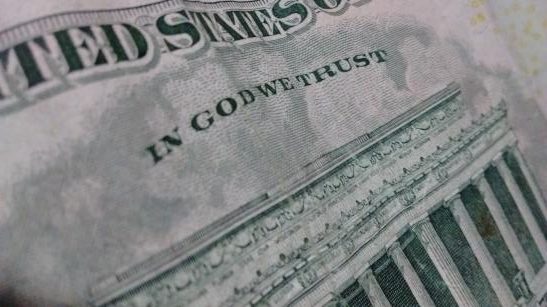 After Russia's invasion of Ukraine, international governments and communities from all around the world imposed sanctions on Russia's government, citizens, and businesses in response to the horrors of war. 
From being banned from games to sports, Russian citizens have been punished since the start of the invasion by the actions of their government. 
Many would argue that sanctions are an important factor in applying public pressure against the government to produce positive political change – but does this method work in the current Russian society?
What is the purpose of sanctions
There are many types of sanctions that can be imposed. Currently, on a governmental level, the United States has banned Russian imports of oil. 
In addition, the West has frozen the central bank of Russia and imposed sanctions on Russian oligarchs such as football club Chelsea FC owner Roman Abramovich. 
The aim of these sanctions is to hurt Russia and its leaders economically – an action one step below war. 
However, these sanctions have also impacted Russian citizens – many of whom are innocent and against the invasion in Ukraine. Companies such as Sony have suspended all Playstation sales in Russia. Although it may not be impactful in the same way as banks being frozen, this sanction represents another way of applying pressure. 
By taking away opportunities from the Russian people, companies and governments hope to apply pressure to the Russian public to create change against hostilities and horrors found in Ukraine. 
How sanctions are not working
However, public pressure isn't doing anything. According to a poll, 58% of Russians support the invasion, indicating moderate support compared to past invasions. 
As Russian officials continue to provide their own spin on current events – such as calling the Ukrainian government neo-Nazis – they also censor their media.
The Russian people may find it hard to receive information on the Ukraine situation outside of government-controlled news sites, leading to high levels of Russian support. 
Historically, sanctions do not work; there are always holes within an economic blockade – for the rich and powerful. 
Russia's 2014 invasion and annexation of Crimea created an international backlash, including sanctions from the United States. However, these sanctions have not deterred Russia in the slightest. 
The US sanctions on Venezuela as another example have not changed the political situation in Venezuela. 
Admittedly, these sanctions are not as harsh as the ones currently in Russia – yet for the rich and powerful, there are always ways around these sanctions.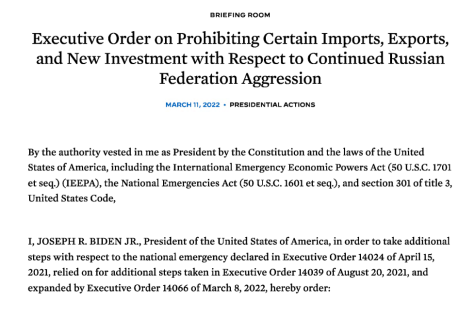 How it hurts the common Russian and American people
Economic sanctions hurt the common people the most. In America, consumers bear the brunt of the impacts of gas prices and other consumer goods like wheat, lumber, and minerals like aluminum, titanium, nickel, and palladium. 
It's far worse in Russia. Necessities like bread prices are rising them-lowering living standards dramatically. Most, if not all, of western institutions, have been retracted, from popular videogames such as CSGO to restaurants like McDonald's.
Many companies have been forced to lay off employees, as huge institutions like Visa, Mastercard, Western Union, and SWIFT pull out, leaving many internationally based companies floundering because they are simply unable to even exchange money in the Western World.

Normal Russian people are unable to live in economic security with sanctions. Most are unable to withdraw hard currency from banks because of the Russian government's attempt to curb inflation and bank failures. 
This impacts the common Russian people the most. Russian oligarchs and those who hold power may not feel the bite of rising bread prices, but the average Russian family will. However, in Russia, it is the oligarchs making the decisions, meaning that sanctions have not hit the people who truly make the decisions.
The most neutral country and a secret slush fund
Switzerland, the world's most neutral country, takes sides for the first time in its history by sanctioning Russian assets. But what about Putin's slush fund? 
Studies show that more than 800 billion dollars are kept offshore by rich Russian oligarchs, including real estate throughout the world. 
It is hard to estimate exactly how much Putin and his oligarchs have overseas. However, the point of the sanctions on the oligarchs is to apply enough pressure to moderate Putin's approach toward Ukraine. 
However, as the invasion of Ukraine drags on, this may look unlikely as the horrors of war are staying. 
These sanctions harm Russian citizens more than Putin and the oligarchs currently; they will not do much to prevent the Russian invasion of Ukraine. 
Is there an alternative?
Sanctions have already been found not to be as effective as hoped – but is there a better way to apply pressure? 
A careful re-examination of sanctions shows that they often harm the United States and the citizens of the country more than the political leadership, leading to little or no change. 
Rethinking the role of sanctions – and their impact – may be in order for the United States to consider. For example, an annual impact statement of sanctions should be delivered to Congress and other lawmakers to determine if the sanction is worth pursuing in the future.
The effects of sanctions should be considered similar to that of the effects of military intervention; they are both international interventions that often have a massive impact on millions of people.