Luck O' The Irish!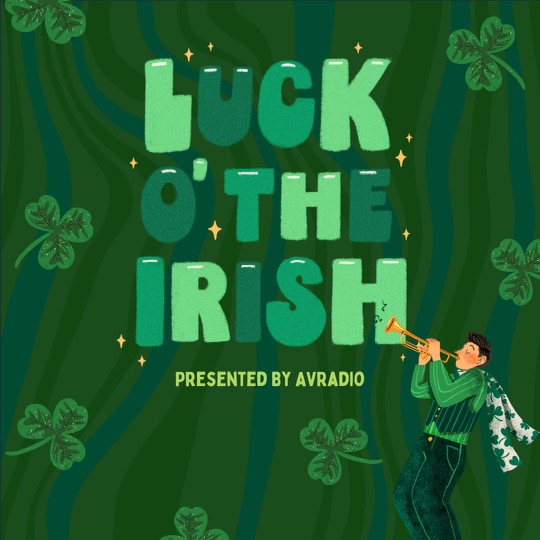 Saint Patrick's Day has long been a symbol of Irish pride and culture, and in association, clovers. And what do clovers symbolize? Sweet, sweet fortune! Enjoy your cup of tea as you laugh along with our recounting of some of the most bizarre or meaningful instances of luck!
Roy Sullivan
A park ranger who survived a total of seven lightning strikes, he's what you would call a modern-day superhero; able to attract lightning from the even the tiniest of crevices. In this episode, Audrey Combs ('24) recounts Sullivan's lifestyle and how his immense fortune (or perhaps misfortune) helped him survive seven lightning strikes without any permanent damage!
Music credit: "Lively" by Dee Yan-Key on the Free Music Archive (CC BY-NC-SA 4.0)
Adolphe Sax
A man of musical genius, he invented the saxophone, and patented many other musical instruments. However, Sax's tragic backstory was rather bizarre indeed, as Aileen Hu ('24) explains to us; from falling headfirst from a height of three stories, to accidentally drinking a bowl full of acidic water after mistaking it for milk! Luckily, he survived to adulthood, and invented the greatest instrument to ever exist. After all, without the saxophone there would be no jazz!
Nichiren
This Japanese priest had a penchant for getting into deep trouble, what with his rebellious attitude towards the leaders of the time and his passionate belief in Buddhism. He was so blessed by the gods, however, that he even survived a beheading! Thomas Kim ('23) tells the epic story of Nichiren, and how the man was saved by "divine" providence.
Aaron Sharma
We aren't here just to celebrate dumb luck however; Fortune can be meaningful! In this last episode, Krithika Subramaniam ('23) has a conversation with Aaron Sharma, a student at Amador Valley High School, about the fortunate arrival of his dog Pluto, who remains a beacon of motivation for him to this day.
Music credit: "Ambient Blues Joe" by Lobo Loco on the Free Music Archive (CC BY-NC-SA 4.0)