Amador Valley Marching Band finishes their season strong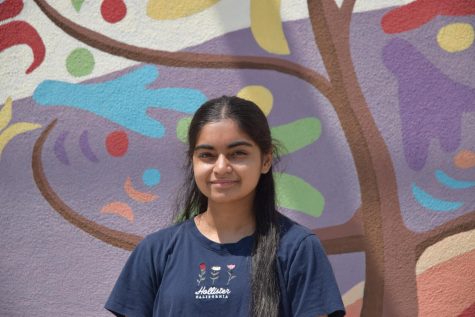 More stories from Tejasvini Ramesh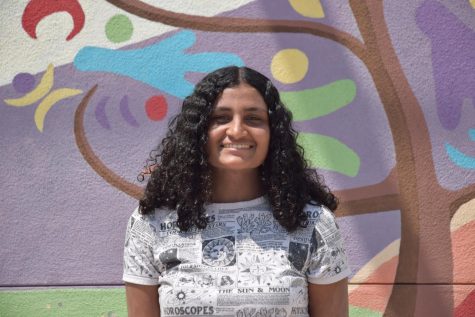 . On November 13, Amador's marching band won 3rd place at the season finale. This was a true product of hard work and dedication from their first practice to the final rehearsal.
"I think we all worked really hard and it really came together. For my first champs it was so exciting and I loved everything part of it. Everything is so fun and really gets me excited for whatever's next," said flute player Amishi Jha ('25).
Their season was cut one week short after the California Regional Championships was cancelled. Still, the band set an all time record with 91.225 points out of 100 at James Logan High School.
"I'm really proud of the band for scoring as high as we did and I'm really grateful for everyone who put in hard work this season," said flute section leader Jessie Chan('23).
At band camp, the three main themes of the band this year were community, commitment, and growth. As the season comes to a close, many underclassmen are reflecting on their experiences in band for the last three months.
"I feel like this season was mainly growth for me, because it's my first season and community didn't seem too important, but now I wish I opened up sooner," said sousaphone player Ellen Lee ('25).
After having a real, memorable first season of marching band, many underclassmen now face the decision of whether or not to continue next year. This is a decision many others faced in the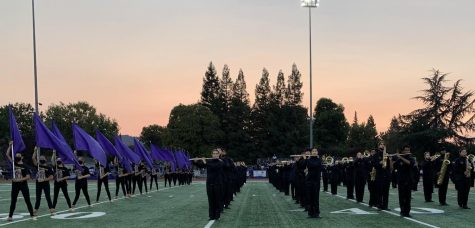 years before.
"I'm thinking of continuing band because despite all the hard work and commitment I love the community and fun we have at band and all the new friends I've made throughout the season,"
said Jha.
---
A bittersweet finale for Amador seniors
Last Saturday, Amador's marching band concluded another successful season. For the program's seniors, however, this finale holds special meaning — it marks their last time marching for Amador.
In marching band, seniors serve as role models for the underclassmen. Regardless of formal leadership positions, all seniors help guide newer members through the season.
"I look up to my section leader Rohan because he always understands the time and place for breaks, jokes, and concentration while he also keeps everyone in line and bonds with them," said sousaphone player Ellen Lee ('25).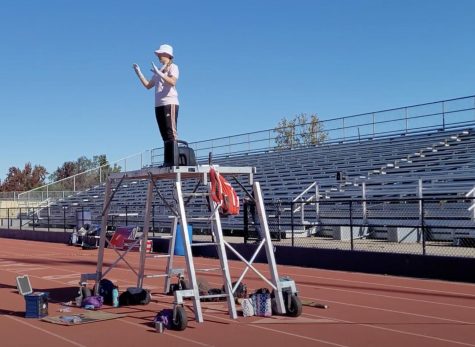 High school is a busy time for many students who have to juggle academics, extracurriculars, and social lives. Despite this, marching band seniors have been in the program since their freshman year. They spend up to 13 hours a week on marching band.
"I continued marching band all four years because I love the community. It's full of hard working, talented, and kind people. I feel so lucky to be a part of that. And I also love the activity itself, performing in the marching band is like performing in a professional show. It's a really unique opportunity that the students here have," said flute section leader Morgan Notari ('22).
Every season brings amazing memories, people, and feelings. These can only be shared with other students in the band.
"My favorite moment in band was huddling around one last time in front of the band trailer at the end of championships for the 2019 show Wonder Woman and hearing Mr. Grantham, Mr. Dandrea, and the drum majors give their final thoughts about the season. It was really special," said mellophone section leader and brass captain Tom Li ('22).
Leave a Comment