Can a quarantine Christmas be celebrated safely?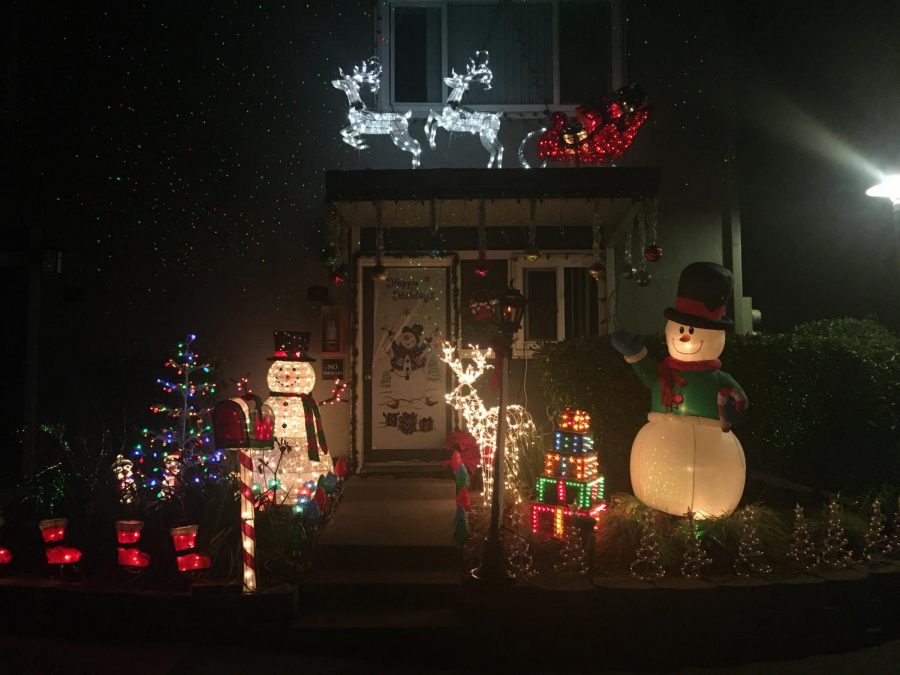 As COVID-19 cases erupt exponentially, many people fear that Christmas, a light in many people's dull at-home lives, will go uncelebrated (or worse, unappreciated) this year.
But humans are very cunning fellows, and the question in everyone's mind is whether a quarantine Christmas, or any holiday during the winter, can be celebrated safely. 
Ricardo Salas, a resident of Pleasanton who's looking forward to this Christmas season, has decorated his house like any other year. Snowman decorations give a unique color to the house, and flickering lights illustrate a flashy yet festive look. His enthusiasm about Christmas hasn't gone down, and the annual festival holds a special place in his heart. 
"It's kind of like a motivation to keep us going forward. Just like many people have a hobby that distracts them from the dreariness of quarantine, Christmas is one such holiday that keeps us alight and in good spirits," said Salas.
However, the pandemic hasn't kept its spindly claws off of Christmas, so traditions such as parties and gift-giving are limited to online meetups and gifting.
"Obviously, this year we're going to be celebrating Christmas at home. Our spirits are gonna be the same as every other year, but we will research ideas to make this Christmas as special and festive as always," said Salas.
Christmas is the hope of a better year for many people, and that hope should never be crushed by something as dull and dreary as quarantine. However, it's also important to stay at home to make sure this disease is kept in check. It's already been observed that going out in huge crowds results in a very noticeable spike in covid cases.
How to celebrate safely
To keep the holidays as special as possible, one can turn public and family gatherings into online meetups. While this idea may seem lackluster, in today's world which is run by advanced technology, even meeting through a screen could be turned special by different games and capabilities such as being able to meet large amounts of people.
Gift-giving has lost many of its traditional pros in this quarantine, but many new advantages have also been made available. While people aren't able to meet in person and witness the precious time that is gift-giving and opening, the variety of gifts have increased exponentially. 
Churches have opted to hold online meetings, and most churches are letting people in as long as a mask is worn and social distancing is exercised. 
There's many other ways to celebrate Christmas safely, such as hanging out with a personal bubble of friends you see regularly, or inviting a few close family members to a small feast.
Christmas hasn't lost its glamor in these troubling times, and is a beacon of hope and festivities that many of us need as a break from the many problems plaguing humanity. Celebrating Christmas shouldn't be a problem for those who celebrate it, as long as masks are being worn and handshakes are prohibited.