What the flu season could mean for covid-19 cases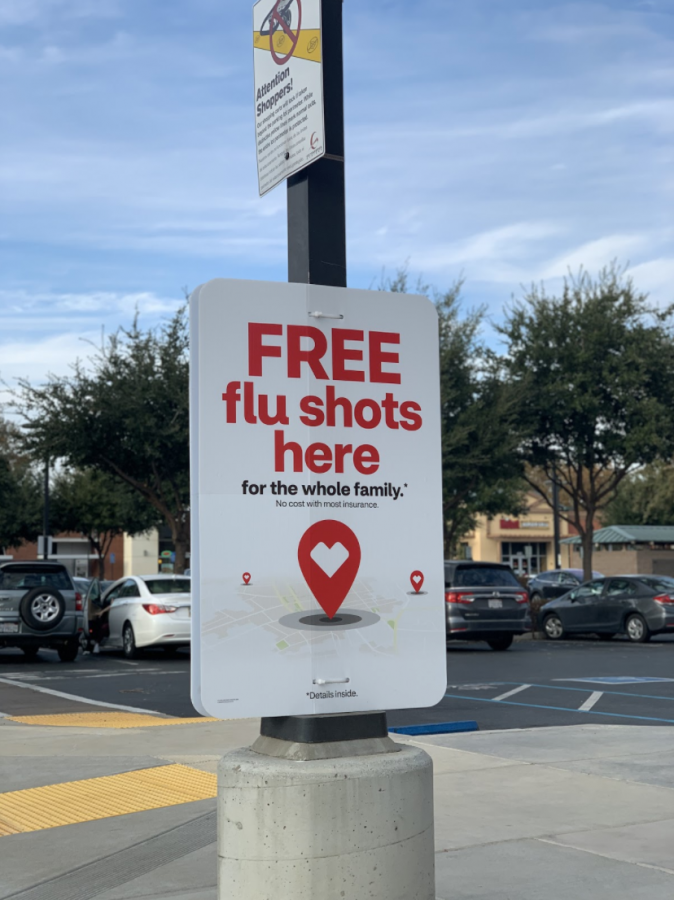 From overpacked testing stations and hospitals to the never-ending flu shot debate, COVID-19 is posing concerns for this upcoming season.
COVID-19 and the flu are both contagious respiratory illnesses. Quite often, their symptoms seem almost identical; although similar, COVID-19 is found to be more contagious and severe. 
If COVID-19 symptoms are mistaken for influenza, necessary precautions may not be put into play, leading to more COVID-19 transmission. There is almost a guarantee for overwhelmed health care workers, care units, and emergency departments during this time. This is why medical professionals are stressing the importance of knowing whether you have the flu or COVID-19.
"Going into the cold/flu season is nerve-wracking mostly because at any sign of an illness we immediately go into full quarantine. Kids get runny noses and slight coughs all the time. They would generally go to school with mild cold symptoms, however, this year I will keep them home," said AV teacher Colette Woodruff Tropp.
According to the CDC, the flu shot will not prevent you from getting COVID-19. It can reduce chances of flu illness, hospitalization, and death as well as help maintain the short supply of health care resources.
"My family and I did get a flu shot a few weeks ago. We understand the importance of taking the precaution of protecting against rapidly adapting flu viruses," said AV teacher Brett Bower.
Because of COVID-19, people are starting to worry about the possible effects that a flu shot could have on the virus, and if it's actually safe. 
"I'm not sure if I'm getting the flu shot this year. I never really get sick and my parents seem to worry about getting it, especially with the coronavirus now," said Kalle Ogden ('22).
Luckily, there is a test that checks for both the flu virus and SARS CoV-2, the virus that causes COVID-19. While this test may seem more beneficial, it will not replace the COVID-19 tests that are currently being used. This specific test will be used for public health surveillance efforts. 
"I'm hoping that they can start distributing the test that checks for both viruses. There are probably complications as to why they can't use it as an everyday test, but I think it would make a big difference if it was available to us during this time. I'm sure cases would go down," said Rylie Palfalvi ('22).
Coinfection is now a concern. Symptoms and recovery would be an experience, to say the least, if  simultaneously infected with COVID-19 and the flu.
"Truthfully, time will tell. There's no way to know how it'll play out, but I'm sure it'll be okay and I don't think COVID-19 cases will spike too much. I'm assuming we've been through the worst already," said Gianna Ghio ('23).
 At this point, experts are unaware of how the two viruses will react with one another; there is worry of more life-threatening conditions if infected with the two.