PPD find body near Marilyn Murphy Kane Trail on Thursday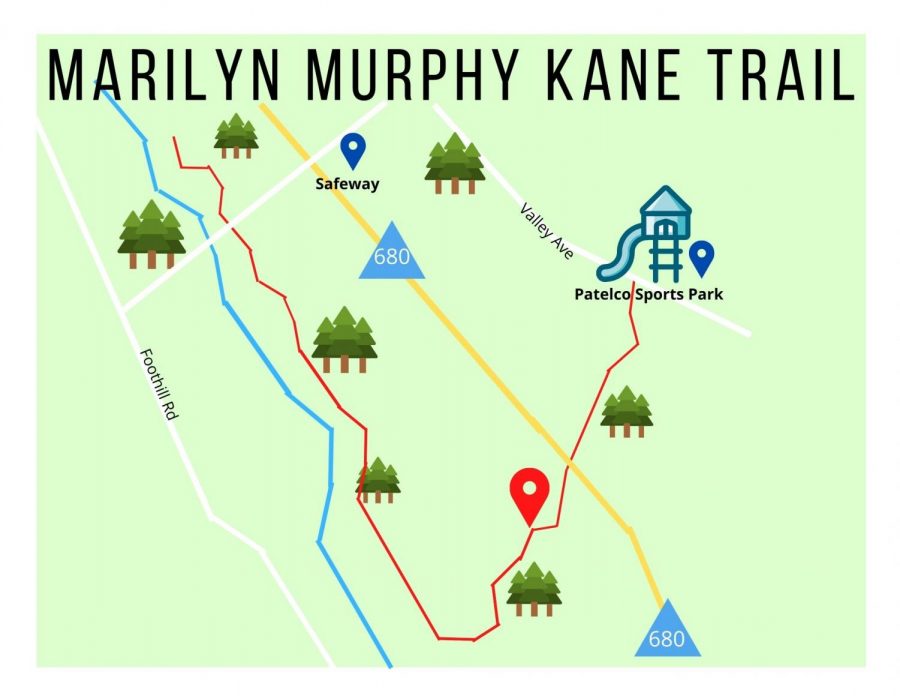 A decomposing body was discovered last Thursday on the Marilyn Murphy Kane Trail in Pleasanton. This trail is 1.7 miles long and features an entrance near the Patelco Sports Park. The trail is located between Interstate 680 and Foothill Road. 
"I was really surprised to hear they found a dead body so close to the trail, I've been running their multiple times before and it's a little unnerving that something like this happened so close to somewhere I go a lot," said Matt Ager (21'). 
The body was discovered around 5:30 PM and is reported to have been decomposing for a significant amount of time according to the Pleasanton Police. The deceased is an unknown male and the Pleasanton Police is attempting to identify the deceased along with the cause of death.  
"It's really scary that there was a body found near the trail, especially since they don't even know how the person died and why they were there. Hopefully they can find out the circumstances," said Brett Miller (21'). 
Currently, the Pleasanton Police does not know whether foul play was a factor in the deceased's death but it remains a possibility. The Pleasanton Police Department is awaiting a report from the coroner to gather further information about the deceased. 
If you or anyone you know has information relating to the incident it is encouraged to contact Lieutenant Silacci at (925) 931-5100.