Small businesses are struggling to make ends meet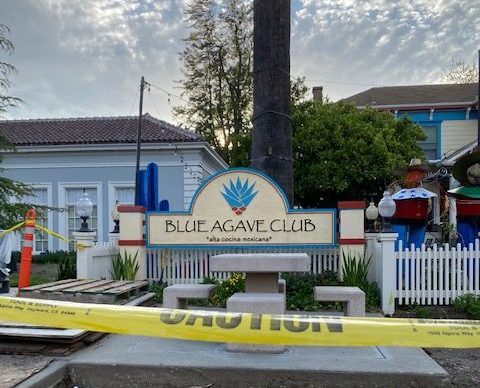 On Thursday, March 19, California began an official statewide shelter-in-place order. As residents began to quarantine themselves at home, necessary businesses stayed open to provide their required services. But what does this mean for the small businesses? 
To put it simply, local businesses here in Pleasanton are getting hit hard. For starters, some spots have had to close due to a lack of income. 
Restaurants like Rising Loafer, Blue Agave, and Haps have been forced to close. It is a sad sight to see the 'CLOSED' signs hung on the doorframes of these staples of downtown Pleasanton. 
However, as some were forced to close, others responded to the shelter-in-place order a little differently…
The Response
Other businesses have had to completely reshape their platform. Business owners are faced with a truly difficult challenge of following the guidelines of the shelter-in-place order, while also trying to stay in business. One of whom is Kayla Mueller, owner of Gourmet Works, a chocolate and specialty food shop.
"We created an online shopping experience through Wix. We did that for easter. Without that, we would not have had anything. We will deliver. We will ship. We are able to have curb-side pickup. I have a wholesale business. Genes has taken us on. They work well with our products" said Mueller.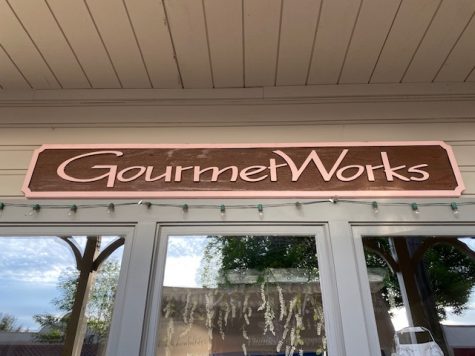 As places like Gourmet Works change the way they do business, other places, specifically restaurants, are relying heavily on food delivery. Apps like Grubhub, DoorDash, and Uber Eats are providing crucial service for some of Pleasanton's local favorites. In addition to providing customers, each platform is reducing its prices to further help their business partners. 
Restaurants like Andy and Yu's, Brava Garden Eatery, and Salt Craft are just some of the many Pleasanton businesses offered on food delivery apps. While it is great that many Pleasanton favorites can turn to these apps in this hour of need, not every business can afford that luxury. 
Many businesses are offering curbside pickup. What this means is a customer can place their order, then go to the location itself where their order will be waiting for them. 
This is actually much better for the business, as they do not have to go through the middle man of the delivery apps. However, any business right now, whether it's food delivery or curbside pickup, is appreciated given the current circumstances. 
What does this mean moving forward?
As California begins its multi-phase plan, businesses will start opening back up. However, the businesses will most likely have to modify in order to keep their customers safe. One such business is Sidetrack, a sports bar and grill owned by Todd Utikal.
"The good thing is we were very quick to adapt to the negative, so we will be very quick to adapt to the positive, whatever that positive may be. If it's quarter capacity for a week of two; if it's half capacity with room to grow. It's our duty to proactively think of what we can do" said Utikal.
Pleasanton business owners are trying to devise safe, creative ways to generate business to make up for what was lost during the quarantine. There are discussions of October-fest or Spring Festivals later in the year, so that people from all over can come to Plesanton. Festival goers can eat at restaurants and shop at stores. This will provide businesses with an opportunity to cut their losses. 
Until then, we as customers need to do what we can to help our local businesses. Having a birthday? Great, order a cake from Primrose or Noland's Cake Shop. Want to read a new book? Order online at Towne Center Books to have your new novel delivered to your doorstep. These businesses need our help, and it's time we give it to them.