AVtv 4-13-2020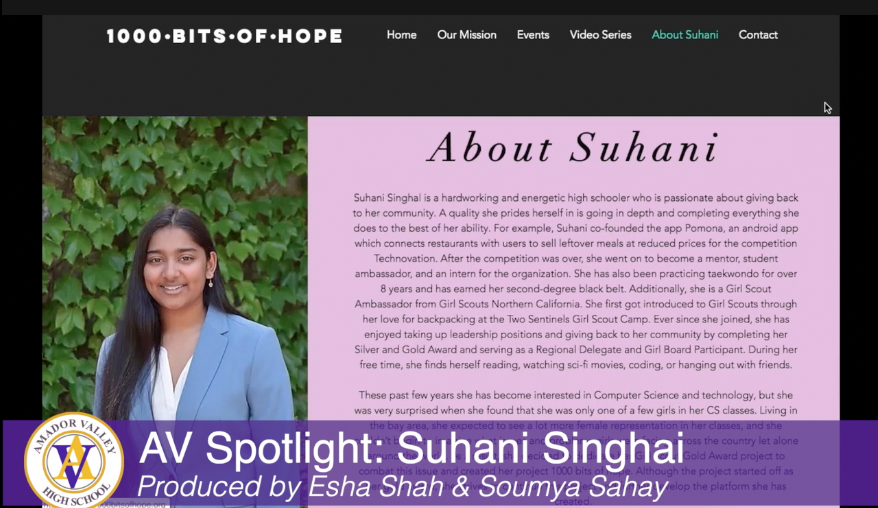 Welcome Back from Spring Break!
Since our virtual school resumes tomorrow, we wanted to produce AVtv for today in bring you the AV News and let everyone know what's going on in the Amador Community.
We have news today about online learning, AP Exams, SAT updates, and much much more.
In addition, we are asking students to vote for the 2020-2021 AV Planner Designs. The designs are on AVtv and you can go to bit.ly/2021AVPLANNER to vote.
We also have a special segment about AV Junior Suhani Singhal who is doing great things, despite being Sheltered in Place!