Kobe and Gianna Bryant's celebration of life
"A Celebration of Life" remembering the lives of Kobe Bryant and Gianna Bryant was hosted in Staples Center, Los Angeles on February 24th.
Kobe's wife, Vanessa Bryant among many other individuals such as Michael Jordan, Shaq, and Jimmy Kimmel gave tearful, inspiring, and uplifting speeches about Kobe and Gianna's legacy. Numerous NBA stars and celebrities such as Lebron James, Jay-Z, Jennifer Lopez, etc that have been impacted by Kobe and Gianna also attended the ceremony to celebrate and honor their lives.
Vanessa Bryant's emotional speech to her husband and daughter reflected on the close and loving relationship that they shared together.
"God knew they couldn't be on this Earth without each other… you take care of our Gigi. And I got Nani, Bibi, and Coco. We're still the best team," said Vanessa.
Kobe was heavily involved in Gianna's life, especially basketball. He frequently attended her games and often coached her on the sidelines. They shared an intimate and endearing relationship. She also participated in the Mamba Sports Academy created by Kobe, which is a youth and young adult sports program that teaches athletes Kobe's infamous "Mamba Mentality".
Bryant's "Mamba Mentality" influences fans all over as it pushes young kids and adults to get better every day and improve in whatever passion you may have.
"Mamba Mentality isn't about seeking a result. It's about the journey and the approach. It's a way of life," said Kobe Bryant.
Kobe's philosophy is something that can be applied to anyone anywhere, which explains the strong emotional connection he has with his supporters.
"I think Mamba Mentality means that everyone always has to be hungry to do more than others.. To be better than others.. To outwork the people around you. It influences people like us because it has made us have a mindset to always push ourselves to push past our limits to set new goals for ourselves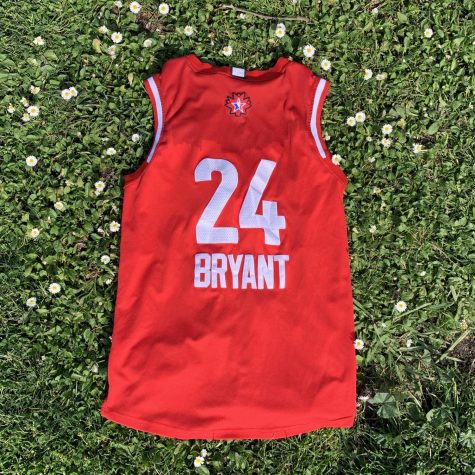 every day," said Andrew Laksana ('20).
NBA legend, Michael Jordan, who Kobe idolized and learned from throughout his life, also gave a speech during the memorial. Jordan was someone who Kobe sincerely looked up upon, but he never showed an inch of intimidation whenever he played against Jordan.
Jordan had a special relationship with Kobe as he almost sees himself in him. There aren't many athletes that have the same "killer" mindset in them, but Jordan recognizes that Kobe was just like him, he was eager to learn and he wanted to be the best possible version of himself every single day.
"They [speeches] were full of emotion and showed how Kobe really touched people's lives and pushed them to be the best version of themselves," said Simar Singh ('21).
Kobe and Gianna's legacy and the impact they had on and off the court will certainly be remembered and celebrated by many fans as well as those who were family to Kobe, and we will continue to cherish their influence on our society for as long as we can.