AV Journalism Dazzles in Washington DC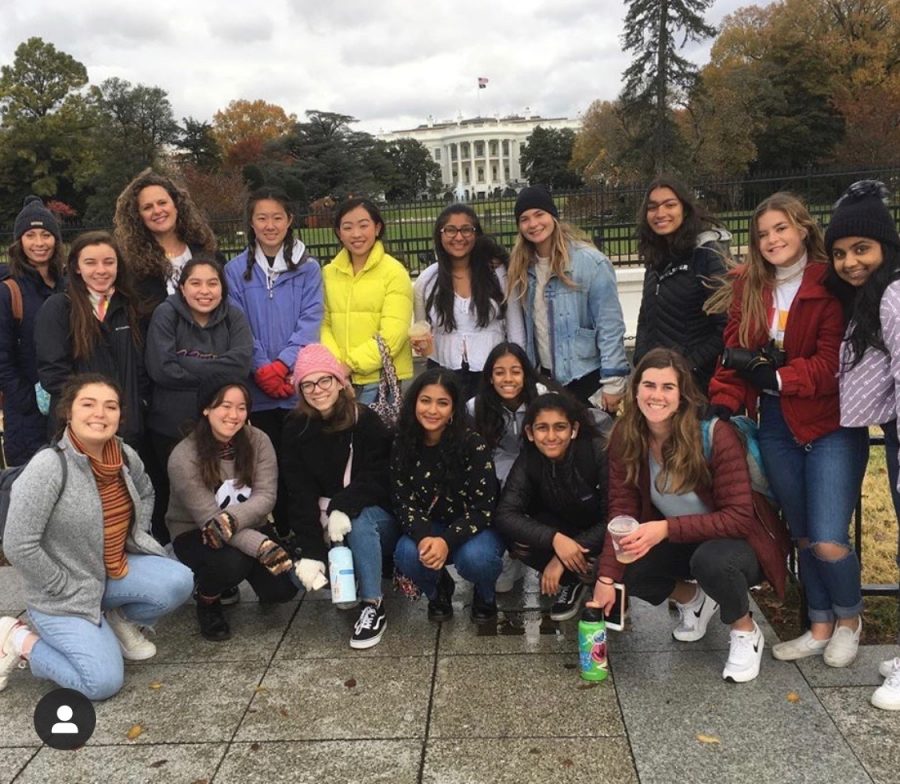 Overview
This past Thanksgiving break, Amador Valley Journalism students visited Washington D.C to attend the annual Journalism Convention, where they learned new skills and met fellow journalism students from across the nation.  
Each year, AVJ has the opportunity to attend a conference at different locations each year in both the fall and spring. In the past, there have been conferences in cities like San Francisco, Anaheim, and Philadelphia. These conferences often attract many, with the recent conference in Washington D.C attended by over 6,000 journalism students.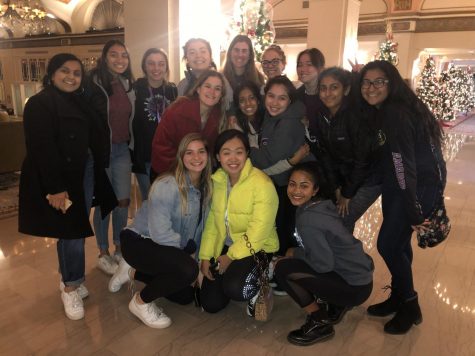 At the conference, many journalism students had the opportunity to partake in different workshops where they learned to sharpen their journalism abilities and acquire new skills. These workshops ranged from writing opinion editorials, making infographics to recording podcasts. 
    "I did a social media marketing workshop where we learned about advertising and social media. I also took a political photography class which went in-depth on how to take photos in political settings like rallies and courtrooms," said Sahana Kumar ('22).
    Although the main highlight of the trip was the journalism conference, journalism students also had the opportunity to sightsee across D.C, where they visited museums, national monuments, and Georgetown University.  
    "We got to visit lots of places, but my favorite was Georgetown. When you go to the entrance, you see a massive building that looks like a castle. With the beautiful architecture it just takes your breath away," said Jenna Thibodeau ('20).
    The trip to Washington was a memorable experience for students who left with new friendships and even greater knowledge about the art of journalism. 
From a First-Year Perspective
Imogen Rogers, Staff Writer
    My time in Washington DC was eye-opening. Doubling as a first-time journalism student and first-time convention-attendee, I had no idea what to expect, and neither did my fellow first-year classmate. 
    "I was a little on the fence about the whole experience just because I'm so new to journalism," said Jenna Thibodeau ('20). 
    Over time, however, DC proved to be the trip of a lifetime. It produced growing connections amongst the team and introduced a new love of the subject for everyone involved.
    "I made so many close friends and everyone was so genuine, it was such a healthy environment to be in, and I didn't realize how much of a passion I had for journalism," said Thibodeau. 
    Through mornings spent meeting journalism students from all over America and listening to real-world journalists, I learned so many new skills, especially involving camerawork. Our afternoons and evenings housed site-seeing and a group dinner.
    "I appreciated equally the things I learned during site-seeing and the things I learned at the conferences," said Thibodeau.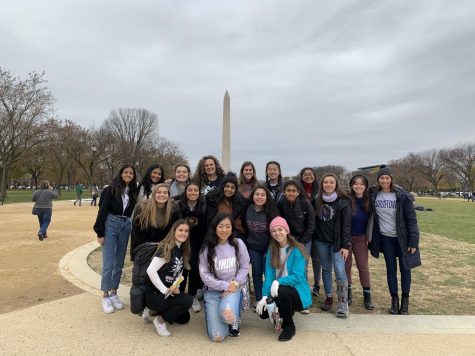 Our visitations included Georgetown, the Washington Monument, the Lincoln Memorial, the African American History Museum, and the Newseum. I learned so much about American history and the history of journalism in such a short amount of time.
    "I just realized how serious journalism should actually be taken. I always thought it was people who just really love to write but they're people who love to make a difference," said Thibodeau.
    It was an incredibly valuable experience, and I am forever grateful for our advisors, my classmates, and the entire JEA team.
From a Journalism Veteran Perspective
Maddie Dutra, Amadon Editor-in-Chief
    Having been in journalism for the past 3 years, I've seen my fair share of conferences and have a good amount of stories to tell. However, DC takes the cake on every other conference by far, from the media tours to the sessions themselves.
    Obviously, the location for this convention was nothing short of spectacular. Washington DC has always been a place I've wanted to visit, and the fact that our advisers had built-in sightseeing and multiple museum visits made it that much more special. When it came to our location, the hotel we were staying at had a lot to do around it as well—some really good eats and even better treats.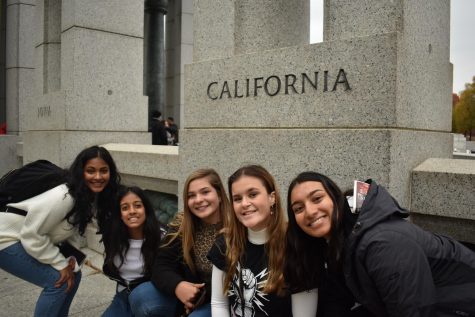 The pre-convention workshops were something I had done before, but this time around, I really appreciated what I was learning since I kind of have a niche when it comes to journalism. I attended a Digital Photography workshop for a few hours with my two advisers and learned a lot about the cameras I was using, as well as the ones we have in our class. 
    The sessions themselves were extremely fun, and definitely bridged the gap between the location (DC) and the subject (journalism). Many sessions talked about the importance of journalism and social justice in such a high-tension political era and even delved into the ethics of covering certain topics. Being a student journalist, I found these helpful in understanding how we can cover different social issues in a respectful, yet experimental way.
    I also focused a lot of note-taking on building portfolios and finding ways to blend journalism with my next path in life: college. From building a portfolio to finding majors that blend well with journalism, the JEA presenters made sure all the hard questions were answered. 
    Looking back on my final conference experience with a class I've been with for years, I'm so thoroughly grateful for everything this convention gave me: a group of people I got infinitely closer with, knowledge that makes me more confident in my future, and a lasting impact on the way I think about student journalism.
For anyone still curious about our adventures in Washington DC, check out this interactive map of all the places we visited!