Concert Band performs for parents during lunch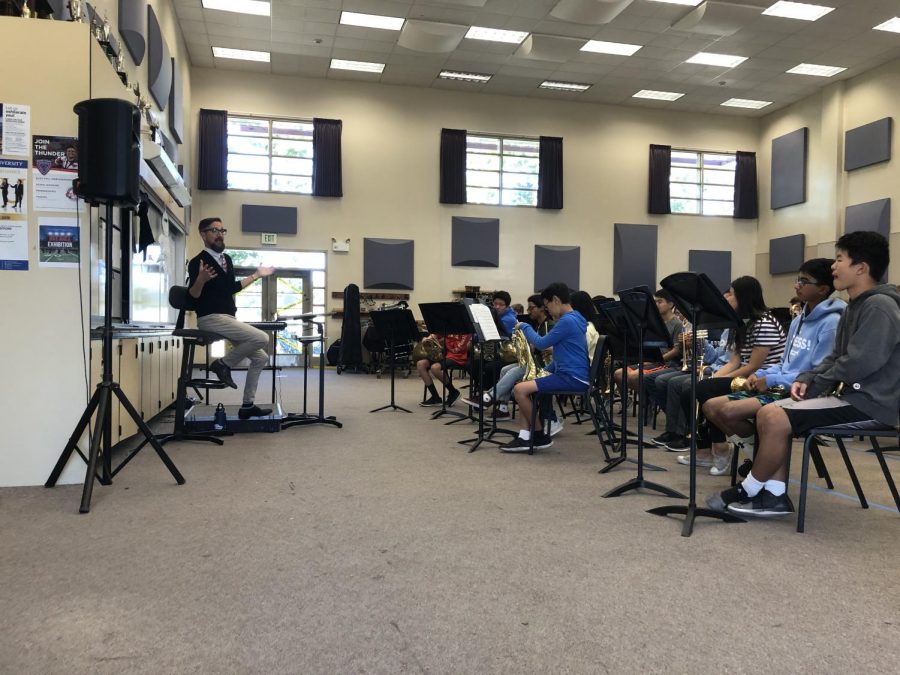 On October 23 and 24 the Amador concert bands held a performance for their parents during class. Concert band is separate from marching band and are the musicians who chose not to march at competitions and at games. The band director, Mr. Grantham, and the assistance band director, Mr. Daandrea, both did a wonderful job making sure everything ran smoothly. 
Within the first few months of the school, the band has already practiced countless hours and every student dedicates their time and energy to their specific instrument. Which explains why our bands are always high ranking and triumphant at competitions. 
"I think the most important thing is to enjoy our performance and make sure to really feel and connect with the music as you play it," said Honore Alexander ('21). 
Those who don't march in marching band are preparing for the Winter Band Concert on February 13th and the CMEA on April 24-25 in spring. 
Although this was only a small preview of Amador Valley's marching band, the performance impressed the parents greatly. This performance was a great way to show parents all the hard work students have put into perfecting their craft and all the joy band brings them.
"I have a substantial connection to the band, it's an activity that never fails to provide me with joy, and I always know that even on my worst days I have an activity that I love," said Alexander. 
Although there are many concerts throughout the year, this performance during class was very interactive because parents saw their children do exercises to warm up and all the preparation before the songs.
Overall the performance was a success and all the parents cheered with pride for their children.