Amador Homecoming Dance 2019: the good and the bad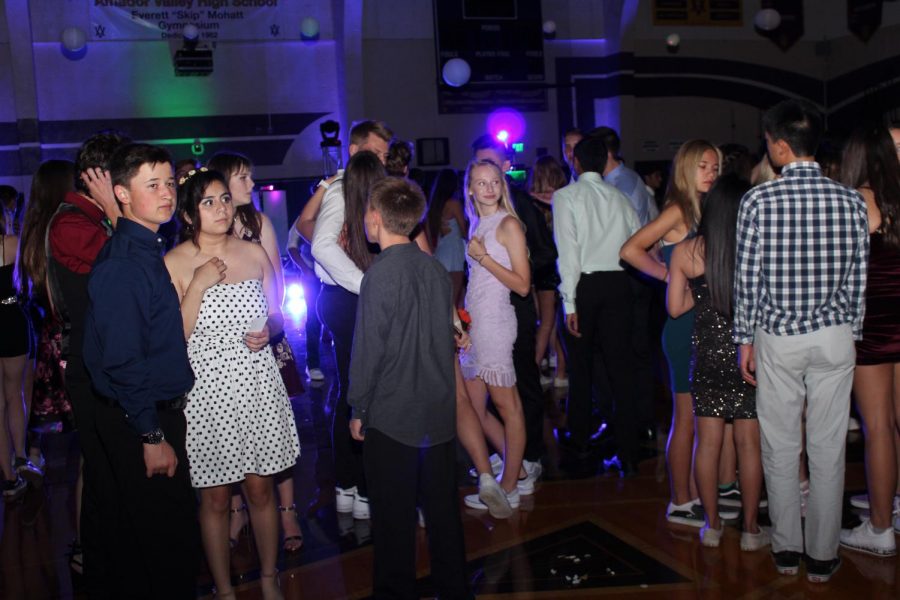 Saturday, October 19, was Amador's annual homecoming dance, from 7:00 PM to 10:00 PM in the large gym. According to a variety of different student sources, there were many troubles that occurred during the dance, alongside the fun and dancing that also occurred. 
    One complaint that some students had about the night was the so-called "mosh-pit" that was created in the middle of the dance floor. Though some enjoyed being pushed together and jumping around with their friends, others were not so happy. 
    Previous years have had close-knit dance circles, but this seems to be the first year where the intensity of the dancing got out of control. 
    However, the administration overseeing the dance floor were quick to shut down all the chaos. Although many students were upset about the admin shutting down their fun, they did their job, and did it quickly. 
    "The dance was okay, but honestly, the beginning was terrible. In my opinion, the music was really bad, the admin was really controlling, and also, in the beginning, no one was dancing! It was just a mass crowd where everyone was standing still. I guess the amount of mosh-pitting was really annoying, and the amount of shoving was ridiculous. My feet are still bruised," said Celeste Sadler ('21). 
    Another concerning aspect of the dance was the lack of hydration for the students in the gym. Like most other years, the gym where the students were dancing quickly became humid, and students similarly quickly became hot and sweaty. 
    It was clear to see that a majority of the dancers were extremely dehydrated, almost to an unhealthy level. 
    Aside from all the negative aspects of the dance, most students still found a way to have a fun night, and make the most of their 2019 homecoming. 
     The first hour was not that good because the admin kept turning off the music and turning on the lights, but  everything after that was really fun! It was crowded, but the experience was good. You could tell people were having fun," said Sophia Salehifar ('21). 
    Every year, the leadership class and the AVHS administration work hard to make the annual homecoming dance a success. Even though this year, there may have been some bumps along the way, students and staff should still appreciate all the hard work and planning that goes into the dance.
See the full photo album here.