Donversity Week –Junior & Senior Perspective
Nidhi Patel, Staff Writer
April 10, 2019
Undoubtedly, the most exciting week of the school year is Donversity. Donversity week takes place in March, where students and teachers celebrate the diversity at Amador. Everyone is unique and we all come from different backgrounds. Donversity week helps highlight those differences and bring about acceptance.
Juniors and Seniors, specifically, have been through Donversity week at least a couple times. Each year, Donversity week is a little different, with a variety of activities. The upperclassmen had a large range of opinions about this year's Donversity.
Many students enjoyed this year's Donversity week and thought it was more exciting than the previous years.
"This year's donversity week has been the best yet, in my opinion. The digital breakout challenge was engaging, fun, and a welcome change from the games we had done in previous years. The lunch activities also encouraged positive attitudes and involvement from the student body, which I thought was an excellent touch," explained Nikhita Prabhu ('20).
"Something that I thought was pretty cool was the breakout activity. For the past two years, we played the same board game and even though I got to talk to people and learn more about them, I wish we did something different. It's pretty obvious how much work was put into creating  and editing the video and also putting together the different parts of the activity as a whole. I definitely think Donversity has improved over the four years that I have been here, and I'm really looking forward to see everything come together at the rally," said Rhea Kodkani ('19).
Other students thought that Donversity didn't live up to previous years.
"So far, to be honest, I haven't seen many activities around school, but I've always enjoyed Donversity week because it's cool to see people of different backgrounds and ethnicities be proud of where they are from. My favorite is the Donversity rally, which I looked forward to every year," explained Vivian Gallego ('19).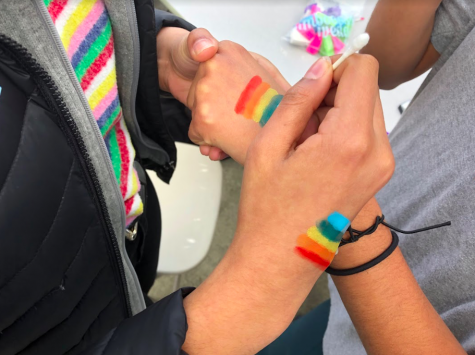 " I thought that Donversity was a lot less hype than it usually is. I had no idea what was happening this week and it was difficult to know what activities were taking place," said Vanshaj Shanghani ('19) when asked to compare this year's Donveristy to other years.
Donversity was unique this year with the new breakout challenge and the exciting activities during lunch. Although there were some things that could be improved on, this year's Donversity was a huge success!