Having danced for over ten years, Serena Zhou ('24) started teaching her own classes earlier this year. And more recently over the summer, she added a new class to her teaching list: K-pop dance at Eva's Dance Academy.
"I was teaching at Galaxy Dance, and I think somebody told Ms. Eva that, so she reached out and asked if I wanted to teach a summer class at her studio. I said, 'Yes,' so I started with the summer class, and now I'm continuing through the fall," said Zhou. 
Zhou now manages her own classes, creating weekly lesson plans that best fit her students' learning pace. However, she'd only developed her teaching style after working as an assistant to her dance instructor. She familiarized herself with planning and instructing.
"One of my teachers was looking for an assistant, so I helped out with her classes. She trained me for a year. Then she said I was pretty much ready to teach my own class, which is when I started teaching at her Pleasanton location," said Zhou.
After teaching at Galaxy Dance for a semester, Zhou received another teaching offer for a summer class. 
"I wanted to start a K-pop class at my studio partly because some of my students told me that they like learning K-pop dance in their own time. Around then, I also heard about Serena, who was already teaching dance at another studio, so I decided to ask if she wanted to teach a K-pop class," said Eva Wang, founder and president of Eva's Dance Academy.
With more outside commitments on her plate, Zhou quickly learned to organize her time to keep up with schoolwork on top of the effort she puts in to prepare for teaching her classes.
"Last year, it was kind of difficult to balance my time between teaching and school. I didn't really have a good method of class planning and prep yet. This year, I've grown used to managing my class plans. I just check in about an hour before class starts to make sure everything's right. It's kind of like doing a school sport," said Zhou. 
Besides planning her lessons, Zhou always remembers to keep her classes interactive and to bring positive energy to the room. Students look forward to her class not just because it's K-pop but also because it's fun in and of itself.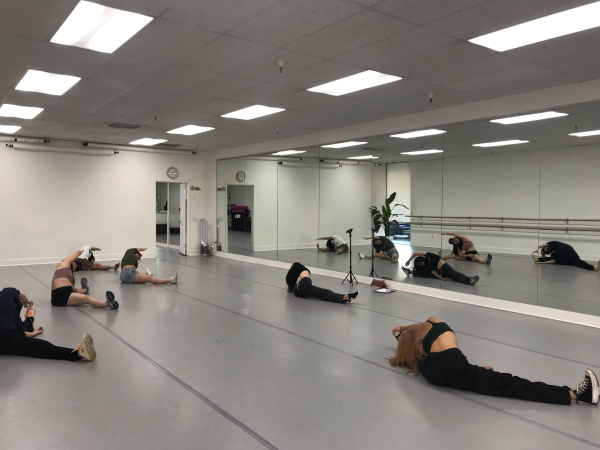 "Serena is a really dedicated teacher, and I really appreciate the effort she puts in. Even though she's still a high school student, she is committed to what she does. I think that's a really important part of being a good teacher. It isn't really enough to just have the skill. You also have to have the enthusiasm," said Wang.
Zhou intends to continue teaching at both Galaxy Dance and Eva's Dance Academy for the rest of her senior year. In addition to getting to know more students, she's looking forward to learning from her own teaching experiences.
"I think the classes have been going great this year. It's great when I get feedback from the students after the sessions. I really enjoy getting more familiar with the people I teach, and teaching itself is just really fun in general," said Zhou.