The 626 Night Market returns to Alameda County Fairgrounds
The 626 Night Market is an annual celebration of Taiwanese culture. It features music, games, food, an art walk, and numerous small businesses showcasing their products.
Although primarily focused on Taiwanese culture, the 626 Night Market showcases a diverse range of Asian cultures. Admission tickets are available for a modest price of $5.00, while parking at the Alameda fairgrounds costs $15.00.
"The tickets themselves are pretty cheap but the food there is on the pricey side," said Sena Delibalta ('25).
The market is surrounded by an array of food stands and trucks offering various cuisines, from Korean to Mexican. There is a live music show that is open for anyone to participate while market-goers enjoy the performance.
"The whole vibe there was really cool with the music playing and all the lights sparkling in the night," said Kelly Wu ('25).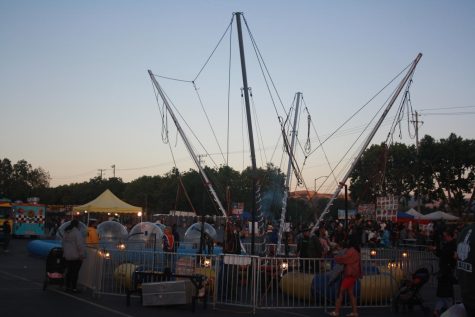 As night falls, the market transforms into a light spectacle. Each three-day night market draws up to 100,000 attendees.
And there are more than 250 participating food vendors, merchandise and craft vendors, as well as art and music providers.
"I go to the market every year and so many people are fascinated by the things I make. It's a great way for me to advertise my business and sell more products," said Cloris Chou, creator of Cloris Creates.
Vendors go to the night market to sell a variety of products. But there are also many who go to spread awareness on certain topics, like Asian American Pacific Islander (AAPI).
"Our whole stand promotes how to take action against AAPI and spread information to more people. We sell posters and t-shirts to raise money for our cause," said Michel Kim, representative of Asians Never Die.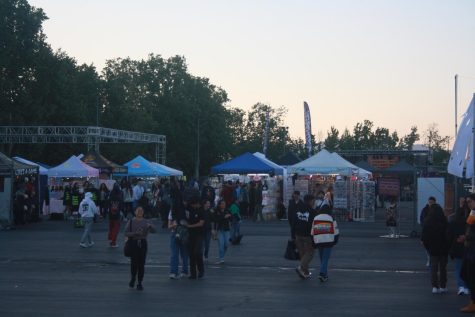 The market is also a wonderful opportunity for students and families alike to unwind. It's a place for people to escape from their daily routines and indulge in something fun.
"It was so nice to just walk around and eat with my friends. Especially with finals coming up, it was a great way for me to relax and let go of my stress a bit," said Delibalta ('25).