Fun winter crafts to do at home
With winter still in full swing this month, quick and easy crafts may be a way to embrace the cold weather. These crafts are fun, cheap, and an activity for those seeking to spend some time with their families.
Found on the website Craftsy Hacks run by Karo tries, the popular fragrance reed diffusers can bring warmth through their scent, and they are simple and timely to make. They are long lasting and spread their aroma without the use of fire. Since the supplies are pretty interchangeable, the craft doesn't require specific products. I found all of the materials around my house, so it is convenient for those who want to quickly whip up a fresh, woodsy scent. I used sprigs of a pine tree in my reed diffuser, but essential oils work perfectly fine Making this diffuser was incredibly simple and pretty fool-proof since it was just combining ingredients. It only took five minutes or less, and I didn't run into any troubles making it. If you ever want a burst of fragrance, flip the reeds every week.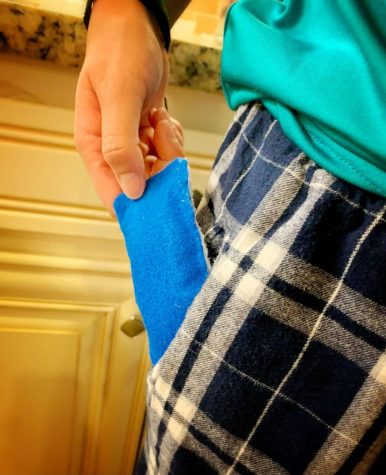 Winter in California may mean cold, cloudy days and freezing fingertips. Also found on the website Craftsy Hacks run by Karo, these simple hand warmers are small enough to carry around in your pockets and the idea comes from Jenne Kopalek. To reheat the hand warmer, just throw it in the microwave for around 20 seconds and it will work as good as new. This craft was slightly more difficult than the reed diffuser since it involves stitching, but I think it is worth the effort. If you are new to stitching, the one problem you may come across is sewing the fabric together tightly enough, so just make sure you are careful when making this. Otherwise, these hand warmers only took me fifteen minutes to make, and I use them frequently. I had these materials at home, but fabric and thread could usually be found in any craft store and rice at grocery stores.
DIY Snow Globe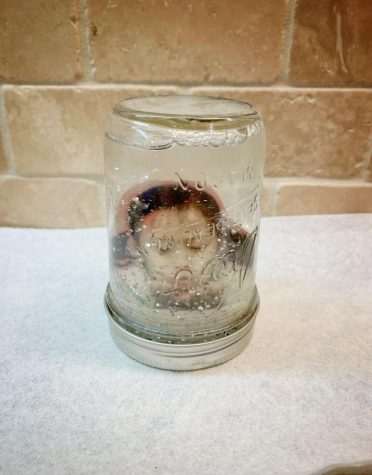 This snow globe is the perfect little capsule for anytime of the year because it is customizable and easy to make. Add your favorite picture with some water, glycerin, and glitter and watch it "snow" down. This craft can be personalized because you can add any picture in it to create your desired product. One fun aspect of this is that you can be as creative as you'd like in decorating your snowglobe. Just be careful with handling the mason jars since they're made of glass. I didn't encounter any troubles making this craft because it is quite simple to make. The recipe is pretty flexible as well. A tip I have is to hot glue the picture onto the mason jar lid and let it completely dry before screwing the lid on. Also, fill the jar almost to the rim with water and glycerin so there'll be a smaller air pocket in the snow globe. I have my own snow globe on a shelf next to my books and it adds an excellent nostalgic touch to my room.
Making crafts can be a way to stimulate the brain and boost a sense of achievement. Over the weekend, I spent fifteen minutes or less making each craft to unwind after a long week. Especially after a difficult day, it can help to relieve stress while also channeling your inner creativity.