A crow disrupts power in Pleasanton
At around 7 P.M, on Saturday, August 27th, power in most homes west of Santa Rita abruptly went out, interrupting the weekend activities of many Amador students. The power was interrupted by a crow who flew into the power line, cutting the city's power.
"We saw a fried bird by the side of a street. It flew into one of the power lines and caused the outage," said Ryan Wang ('25). 
PG&E, or Pacific Gas and Electric, being the main power provider in Pleasanton, sent updates surrounding the outage. 
"I went to the PG&E website to check for an outage. Sure enough, there was a giant orange blob around Pleasanton," said Andreas Landhui ('25). 
This sudden development forced students to find other ways to adapt. Some used candles in the absence of electric lights, others found ways to preserve their food without a fridge, and many used the opportunity to go outside. 
"I went to see my friends because I was pretty bored," said Wang.
After a few hours, many congregated around the scene of the outage, more specifically, where the crow fell.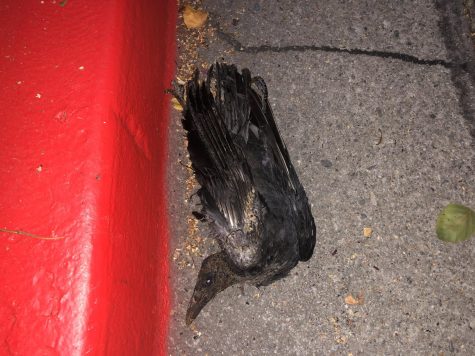 "At the Black-Harvest intersection by Walnut Grove, I saw that two power lines were down," said Wang. 
The curiosity of those there, however, was soon stifled, with police officers preventing people from getting too close to the scene. They wanted to make sure people did not gather around the live wires.
"There were three police cars and a firetruck, and they tried to keep everyone away to keep them safe. The wires were sparking, and they didn't want us to get electrocuted," said Wang.
After around an hour at 8 P.M, PG&E workers, along with police officers and firefighters, restored power, and the small gathering left the crow for home.