Donversity Art Show: celebration through creativity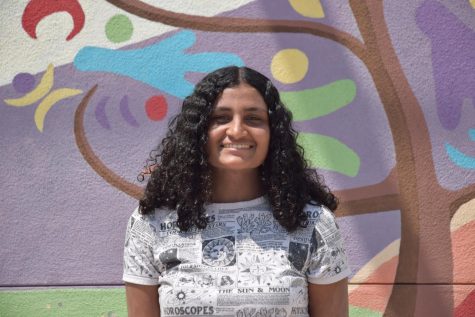 More stories from Eva Raul
Last Thursday, more than 50 student artists contributed to the Donversity Art Show in the library. From black and white pictures to painted canvases to digital art, different art forms celebrated Amador's diversity.
"When we first started Donversity, we really explored our different identities group-wise. Now, the Donversity Art Show has really become about personal expression and about the individual. It's about exploring our diversity not just in the groups we associate with, but also our individual expression," said Art teacher Michael Doyle.
Many of the students currently take visual art classes, like Studio Art, Digital Art, and Photography, and wanted to show off their work.
"It's risky to make art but it's even riskier to put it out there and I just think that the students are courageous. They are doing things that adults are afraid to do: make something and put it out there. I'm so proud of them and truly inspired by them," said Doyle.
Working on an art piece takes a lot of persistence, dedication and motivation. While some art may take less time to complete compared to others, the amount of effort doesn't change no matter the scale.
"I submitted a picture I made in photography: a tractor, and in the window of the tractor, there is a reflection of some clouds. It showcases the natural beauty and uniqueness of the natural world that surrounds us. This natural beauty helps to remind us about how wonderful and unique we are as people. I was out on a photo shoot and one of the themes we were meant to be looking for was reflections, so when I got to the tractor I looked for a good reflection in one of the windows and then took the picture of it," said Zachary Norton ('23).
The art show was open all day long, and classes visited to look at the many pieces. During lunch, anyone was welcome to wander the aisles of the library peering at the canvases and photos atop the bookshelves.
"I think it's really cool to see different takes on how people interpret diversity. Everyone has a different stance but overall, it's the same message: we all have so many different qualities and factors but that shouldn't separate us, it should all make us come together and share those with each other," said Rishika Das ('23).
Now that the show has concluded, students look forward to the next Donversity Art Show and putting their skills on display for the school.
"I probably will participate in similar events in the future to present new pieces and demonstrate my progress in my art journey," said Joanna Chu ('23).
Leave a Comment