PUSD sends emails to parents warning them of threats of violence made on TikTok
On Dec. 16, Pleasanton Unified School District (PUSD) notified parents of nationwide threats of violence toward schools on that were made on social media, mainly TikTok.
"We have received no information that this trend exists locally, or is representative of a credible threat and wanted to make you aware. These trends have impacted the sense of safety and well-being here in town, as well as in other parts of the state and nation," said Superintendent David Haglund in the email.
The threats of dangerous and destructive behavior are expected to be made tomorrow, Dec. 17, with PUSD collaborating with partners at the Pleasanton Police Department investigating for any alleged threat that may be made.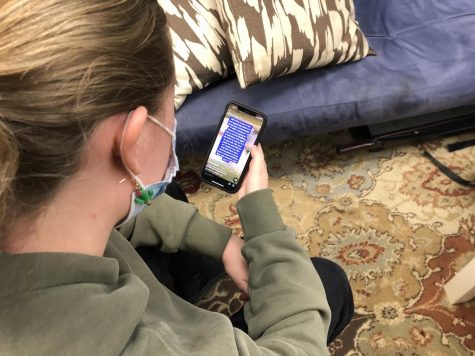 "It is important that families are aware of the social media platforms their students may be using. While a student may say or post something on social media that's not meant literally, it may be interpreted that way by others," said Haglund.
With Devious Licks and vandalism trends circulating social media, threats of school shootings and bombings are the most dangerous they can ever be.
"The safety and health of our school communities remains our top priority," said Haglund.