AVHS earns the College Board's AP Computer Science Female Diversity Award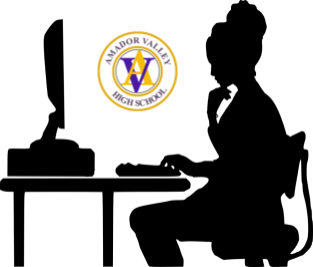 Following the 2020 AP Exams, the College Board awarded the AP Computer Science Female Diversity Award to schools where more than 50% of the exam takers in one or both computer sciences courses were female. Amador Valley was one of the schools honored with this award.
Amador has prioritized introducing girls to the computer science industry and combatting the stereotype that computer science is a career only boys can pursue. Through numerous student organizations and courses on campus, this goal has been achieved.
"Amador does an excellent job of reaching out to females. I can especially appreciate Mr. Kiyoi and the Girls Who Code club. Their annual event which encourages young women in the field of engineering has been very successful," said AP Calculus BC and Introduction to Engineering Teacher Laurie James.
As Ms. James mentioned, Girls Who Code played a pivotal role in Amador earning this award and the club continues to introduce girls to the field of computer science. The club officers believe that starting this introduction early is always beneficial.
"In order to motivate more girls to pursue careers in STEM, we should be emphasizing the importance of STEM to girls from a young age. We should also be creating more safe and welcoming environments for girls to explore STEM," said Girls Who Code President Simoni Regmi ('21).
Students who have taken the class also describe the skills they have learned as essential and interesting. Regardless of one's gender, computer science has become increasingly important in numerous careers.
"I've always felt that learning how to code is an important skill that everyone should learn no matter what field they decide to pursue and taking AP Computer Science is a great class to gain exposure to the topic. I would recommend the class to everyone because you get to learn Java which is a great object-oriented language (perfect for beginners) and versatile problem-solving strategies," said Suhani Singhal ('21).