AVJ stickers are now being passed out at the library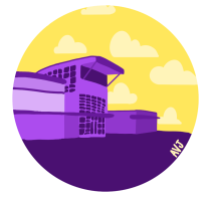 AV Journalism is now giving out free stickers at the library. Students can receive one whenever they check out a book at the library. 
The stickers were designed by students in AV Journalism. The designs demonstrate school spirit, being decorated with Amador's iconic purple and gold, as well as promoting the journalism class. 
"I was focusing on the different aspects of AVJ. There's so many different programs. There's AV Radio, AVTV, AVT, and other opportunities that we have and I wanted to focus on making that more obvious…sometimes AVTV or the Amadon gets all the attention" said Elyssa Lieu ('22), who designed one of the stickers.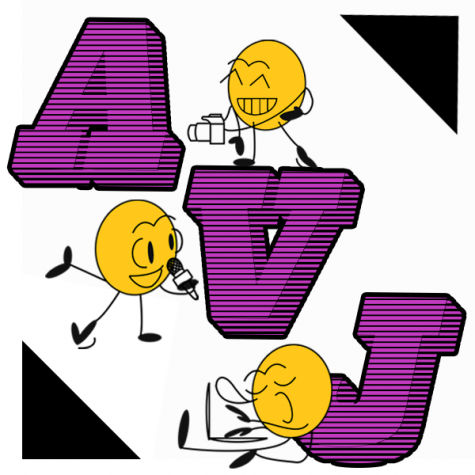 Sierra Deaver ('21) also designed another sticker.
"I did a sticker that was inspired by this year's planner. I liked the minimalist design of Amador Valley," said Deaver ('21). 
The artists hope it can increase interest in the journalism program by showcasing some of its often overlooked programs.
"One of the big things I think the stickers brought is that it really helped expand better understanding of the capabilities of graphic design that AVJ has," said Lieu ('22).
Infographics Editor-in-Chief Casey Chang ('21) gave the two basic guidelines for designing the stickers and edited the final products. She was very satisfied with how they turned out. 
"Leading this project has been a unique experience and I love the outcome of both sticker designs. They highlight different aspects of Amador Valley pride and AVJournalism," said Chang ('21)
.