Fairy Winterland cancelled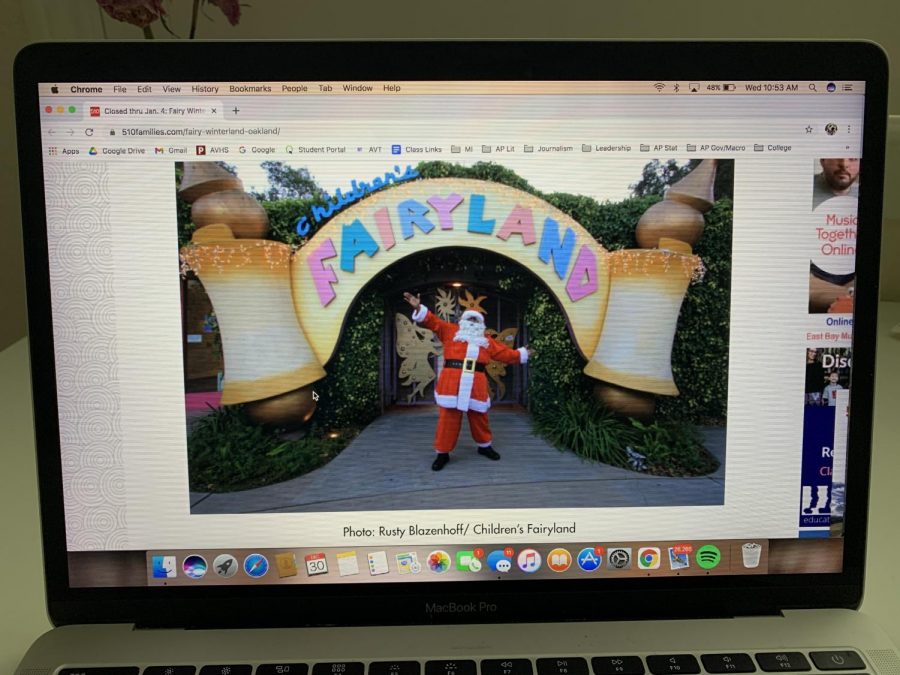 Yash Bachu, Staff Writer
December 30, 2020
This winter, Children's Fairyland was supposed to open its doors to the Fairy Winterland. However, the state's stay at home order forced Fairyland to close from December 7th to January 4th. As a result, Fairy Winterland has plans to reschedule to a later date.
We can expect Fairyland to continue it's tradition of dazzling young children with magical Christmas lights while as well as being culturally inclusive. The event will feature culturally inclusive additions such as Black Santa (which they have done since 1993!) who will lead the Christmas parade dance party named Festival of Lights Parade, according to seecalifornia.com.
"This seems like an amazing place to take my daughter to this winter although it isn't open. Hopefully if it's open in January I will consider going," said Sreenadh Sanam.
Fairyland's plan was to enforce social distancing and other Covid-19 safety procedures to ensure safe visits. This included limited ticket sales and required reservations to keep visitors at a minimum for safety reasons.
Fairyland also distributes fresh Hot Cocoa for adults and Santa distributes candy canes for children as a complimentary treat. While local parents do question the safety of this attraction, it has drawn a lot of interest.
"Although I question the safety of the complimentary treats, I will surely visit next year!" said Sravan Kumar Kambhampati.
Fairy Winterland is a great way to have a good time with young children and stay observant of other cultures. This holiday season has been a new experience, though Fairy Winterland will be a place to visit next year!